Yamaha's Tips and Tools For Working From Home
When getting your employees the tools they need to stay connected while working from home, proper audio is a key piece that may be forgotten. Relying on laptop audio can lead to a poor audio experience, resulting in misunderstandings, frustration and even stress or fatigue.
Yamaha has been focused on audio for over 130 years and pack their devices with technology to make staying connected while working remote a breeze.
Give yourself and your teams the right tools to collaborate and keep your business on track.
Our most popular work from home products.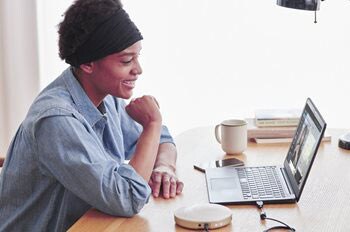 YVC-200
Portable Speakerphone
The ideal work from home companion! Connect to your phone via bluetooth or laptop via USB to stay connected from anywhere with the best sound quality for a conversation. It has a 10-hour battery and even allows you to listen to music between meetings.
LEARN MORE »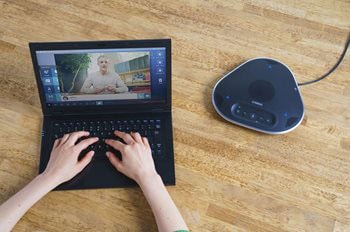 YVC-330
Speakerphone with SoundCap
A step up from the YVC-200, this speakerphone adds unique sound technology that eliminates background noise outside of a 1 meter / 3ft range. If you're working from a busy home or sharing an office space, this is a perfect solution for you!
LEARN MORE »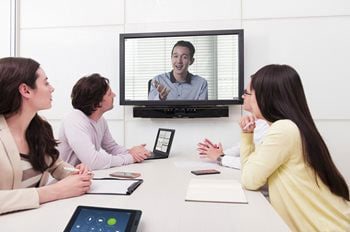 CS-700
Video Sound Bar
Need to take a lot of video calls from home or do online trainings for your cutomers ? You may consider a video sound bar! This all-in-one device combines everything you need for videoconferencing - the microphones, the speakers AND the camera with an focus on excellent sound quality.
LEARN MORE »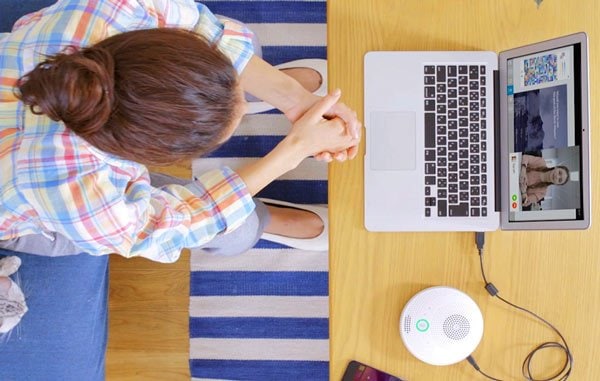 The Best Bluetooth Speakerphone for Working from Home
Technically, you can use your smartphone's speaker functionality for a hands-free experience, but the audio quality on most phone speakers is underwhelming at best. If you plan on using your smartphone for professional conference calls, you'll want to invest in a high-fidelity audio solution. Today, most of the latest tech products support Bluetooth, allowing you to connect multiple devices wirelessly with the push of a button.
Yamaha Communications Products
From on-the-go personal speakerphones to conference rooms & boardrooms, Yamaha has solutions for all of your communication needs.