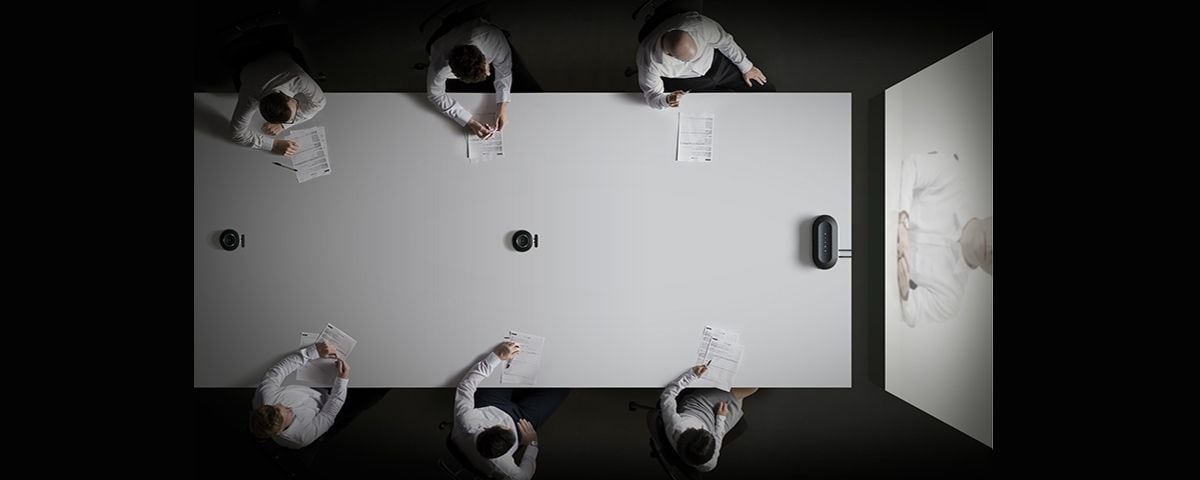 YVC-1000
Unified Communications-microfoon- en -luidsprekersysteem
Bringing remote communications to life
The YVC-1000 features separate microphone and speaker units that smoothly integrate audio and video for natural, comfortable remote communication.
The high performance, full range speaker unit can be placed close to the display so that audio and video from the remote location blend naturally, while adaptive echo canceller and other Yamaha sound processing technologies facilitate stress-free conversation. The YVC-1000 is also scalable and flexible, and designed to support the audio requirements of large meeting spaces and rooms with unique table configurations - such as classrooms for distance learning and remote training.
Find a speakerphone system that's optimized for your meeting room and conferencing preferences, all backed by Yamaha's industry-leading audio technology.
YVC-1000
Unified Communications-microfoon- en -luidsprekersysteem
USB- en bluetooth-luidsprekertelefoon voor grotere vergaderruimten
Uitstekende schaalbare en flexibele oplossing voor grote vergaderruimten met speciale tafelconfiguraties, aansluitende serieschakeling tot 5 microfoons en ondersteuning voor 2 externe luidsprekers
Ideaal voor toepassingen voor lessen of seminars op afstand met een aangesloten handmicrofoon
Hoogwaardige geluidstechnologieën met adaptieve echo-onderdrukking en Human Voice Activity Detection (HVAD) om achtergrondgeluid tijdens gesprekken te minimaliseren
De autotuning-functie analyseert de ruimte en past de akoestische instellingen automatisch aan het optimale niveau aan
De vergadering wordt gestart door een enkele verbinding met USB of een soepele bluetooth-verbinding inclusief NFC-technologie
Gebruiksvriendelijk ontwerp voor snelle, intuïtieve verbinding met communicatie op afstand
The colors and finishes shown may vary from those on the actual products.