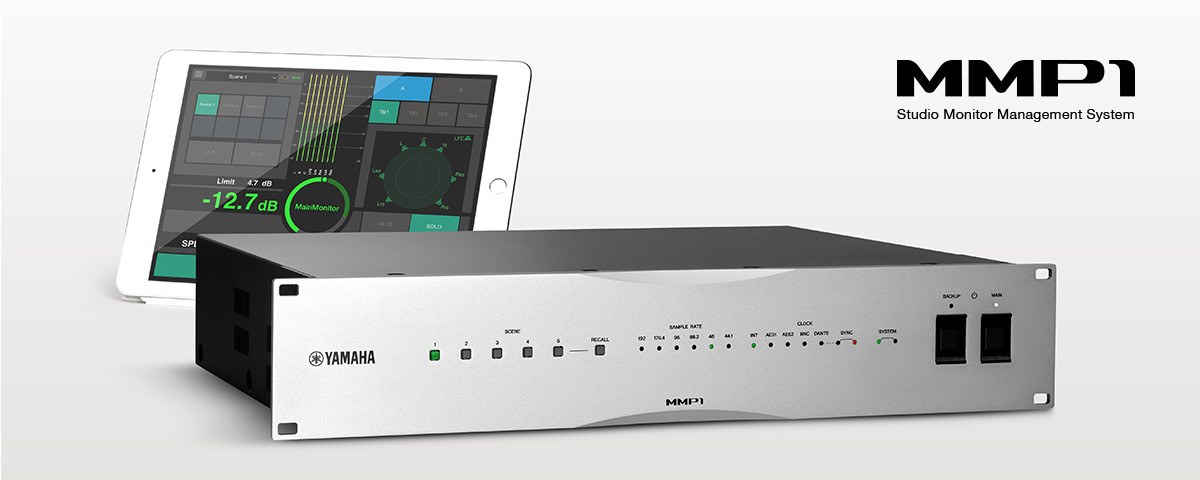 Advanced Monitoring and Communication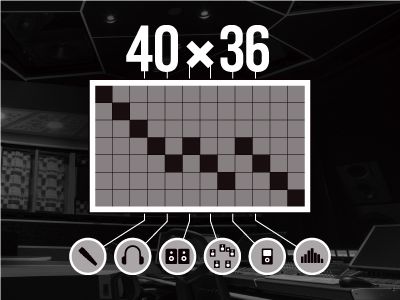 The heart of the MMP1 is a 40 x 36 channel monitor matrix* that can handle stereo, 5.1 channel, and 7.1 channel formats with ease, while also providing plenty of capacity for the rapidly growing array of immersive audio formats such as Dolby Atmos. To accommodate the widest possible range of installations, the MMP1 includes eight cue outputs and eight studio speaker outputs, with two talkback systems that function with those outputs. Comprehensive, integrated management of monitoring, cue, and talkback functions allows this powerful matrix to efficiently connect and route all essential audio throughout the studio.
* (32 inputs + 8 DSP channel inputs) x (32 outputs + stereo downmix outputs + stereo headphone outputs) @44.1, 48, 88.2, and 96 kHz. 20 x 20 channels @176.4 kHz and 192 kHz.
Flexible Bass Management for Any Environment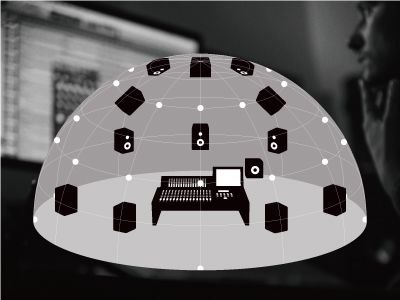 Bass management is a widely used, effective solution for low-frequency control in surround sound monitoring environments, but fixed bass management systems do not provide the flexibility required for the huge variety of speaker arrangements and mix routing configurations employed for immersive audio production. Unlike systems that simply provide a limited selection of speaker layout presets, the MMP1 has a dedicated, freely-configurable 32 x 32 channel* speaker matrix with crossover filters for bass management on all channels, providing extraordinary bass management flexibility for just about any studio environment.
Precision linear-phase FIR filters are available in addition to standard IIR filters, allowing phase interference between the main and LFE channels to be reduced to an absolute minimum for clear, well-defined sound and imaging.
* 32 x 32 channels @44.1, 48, 88.2, and 96 kHz. 16 x 16 channels @176.4 kHz and 192 kHz.
Outstanding Speaker Management Precision

The monitoring environment support provided by the MMP1 is complete in every detail, from inputs to final stage sonic adjustment. Time alignment delays, 6-band room EQ, and trims are provided on every one of the 32 monitor speaker output channels. This allows full, unabridged optimization of the monitor sound field for any format from stereo to the most complex multi-channel configurations.
Full-featured Channel Strips

Designed for maximum integration and efficiency, the MMP1's eight channel strips each include trim, delay, phase invert, filter, EQ, compression, and insert facilities. Everything needed for high-quality voice-over recording and other production tasks is built in, so the need for outboard processors and complex internal DAW routing is minimized.
The compressor built into each channel strip is Yamaha's acclaimed Comp260, a faithful VCM (Virtual Circuit Modeling) simulation of a prized analog compressor from the 1970s. Comp260 meticulously recreates the response and sound of the original VCA and RMS level detection circuitry.
The MMP1 channel strips include 4 selectable EQ algorithms. The "Precise" algorithm makes it easy to target and control specific EQ points, the "Aggressive" algorithm is designed for the most musical response, and the "Smooth" algorithm offers smooth, natural control. There's also a "Legacy" algorithm that provides the familiar feel and response of the equalizers provided in industry-standard Yamaha digital consoles. All of this EQ versatility significantly expands the system's sound design capabilities.
Post-production Recording Support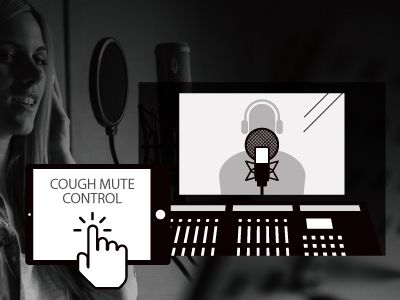 In addition to eight cue outputs and eight studio speaker outputs, with two talkback systems that function with those outputs, the MMP1 offers a commentary function that allows smooth communication with artists and voiceover talent. Artists in the booth can be provided with a separate "cough mute" controller connected to the MMP1 GPI interface. Cough mute status is visible via the MMP1 Editor in the control room, and when the cough mute function is "off" and the microphone is live, the booth monitor speakers are automatically muted to prevent feedback. A number of other details add up to flexible, efficient postproduction recording support.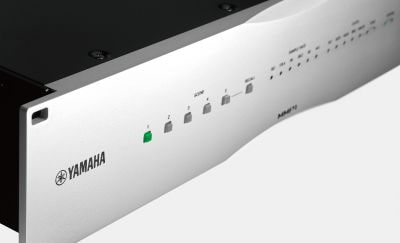 A studio's monitoring environment determines its final sound, and has a significant influence on the quality of the work produced. For that reason the reproduction fidelity and spatial precision of the monitor system must be as close to perfect as possible. Yamaha's design philosophy, a core concept ever since the legendary NS-10M monitor speakers, remains unchanged in the MMP1. Meticulous attention is paid to selecting each and every component as well as to even the smallest circuit design details, while "golden-eared" designers carry out test after test to ensure optimum tuning of the entire system. The result is unprecedented sonic quality in the MMP1.
Intuitive Setup and Operation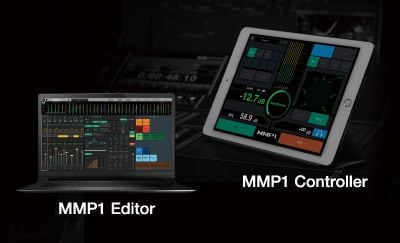 Two software applications contribute to stress-free MMP1 setup and operation. The MMP1 Editor* for Windows and Mac computers provides all-function access for everything from system design through file management to day-to-day operation. A setup wizard makes setup fast, easy, and precise. When the system is up and running the MMP1 Controller** app for iPad offers convenient, intuitive control of essential parameters.
* The MMP1 Editor can be downloaded from the Yamaha website.
** The MMP1 Controller app can be downloaded from the Apple App Store.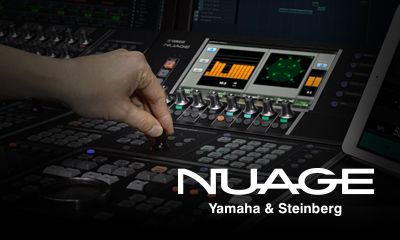 The MMP1 can be controlled directly from the monitor section of Yamaha's NUAGE DAW system. Monitor source selection, levels, downmix and dimmer switching, talkback, and other functions can be controlled directly from physical controls on a Nuage Master or Nuage Fader unit. And because these functions can be accessed even when there is no computer or DAW online, monitor section operation is as direct and immediate as on a mixing console.
TMC-1 Remote Control Support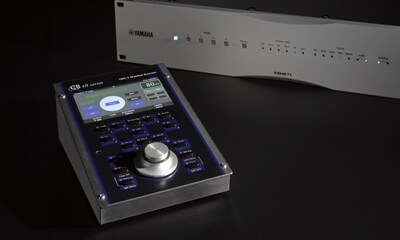 CB Electronics TMC-1 can be used to remotely control MMP1 monitor source selection, speaker system selection, levels, mute, and dim. Used in conjunction with the MMP1 Controller app for iPad, this provides convenient access to a wide range of detailed settings, for a more efficient, productive monitoring environment.
Secure, Convenient System Management
Three access levels are provided to maximize operability and prevent errors in situations where the system will be available to multiple users. 20 scene memories and snapshot capability further contribute to ease of use, allowing optimized project settings to be recalled in an instant. An emergency "all mute" function is also provided and accessible via the MMP1 Editor, GPI, and the MMP1 front panel.
Ample I/O and Easy Expansion
The MMP1 is equipped with eight highperformance analog input and output terminals as well as 16 channels of AES I/O. Dante audio networking capability is built in so that an additional 64 channels of audio data can be input and output via a single Ethernet cable. Dante also allows multi-channel audio transfer to and from a computer* so that the MMP1 can function as a DAW audio interface.
* The computer used must be equipped with a Yamaha Dante Accelerator card or Audinate Dante Virtual Soundcard.
More Than A Monitor Controller
The MMP1 is not limited to just studio monitor management. With two powerful matrix mixers, a wealth of high-performance effects, and a 16-pin GPI interface that can communicate with a variety of external devices, it can contribute to enhanced efficiency and operability in broadcast facilities and a wide spectrum of other applications. Redundant power supplies provide failsafe reliability.