AG06MK2

Livestreamingmixer Nieuw
Uw publiek wacht.
Twee weten er meer dan één, en als het gaat om livestreaming, geven twee gebruikte microfooningangen meer informatie dan één. De AG06MK2 biedt dezelfde gebruiksvriendelijke configuratie en bediening die synoniem is geworden met de AG-serie, maar is ook uitgerust met twee fantoomgevoede microfooningangen voor condensatormicrofoons. Gecombineerd met flexibele connectiviteit, waaronder een verbeterde 4-polige mini-I/O, opent de AG06MK2 een breder scala aan dialogen, interviews, muzikale ensembleoptredens of andere streamingtoepassingen die de AG01- of AG03MK2-opstellingen niet aan kunnen.
Flexible connectivity and LOOPBACK function expand your streaming capabilities
The AG06MK2 allows you to connect two condenser microphones of your choice, as well as two stereo line inputs for instruments, and an upgraded 4-pole mini jack (TRRS) for smartphone input/output capability. Of course, it is also possible to add audio from devices connected via USB in LOOPBACK mode as with previous AG models. This diverse range of connectivity makes it possible to use high-sensitivity microphones along with each of the audio sources for a variety of streaming applications such as podcasts with dialogue, interviews, vocal performances with an acoustic instrument, or even a live band.
Fast, intuitive sonic control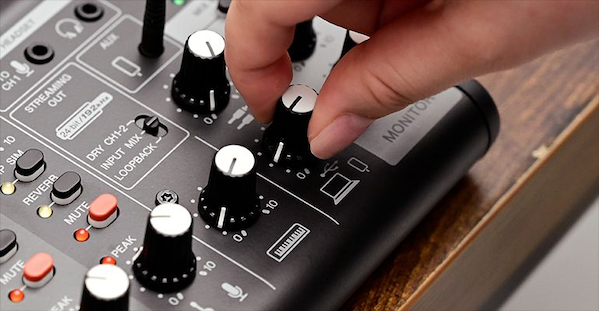 With a design similar to a mixing console, the AG06MK2 is equipped with a variety of physical controls that help you shape and manage the audio you stream to your audience. The newly added mute button allows you to cut your mic input at a moment's notice if your situation demands it, and can even be controlled using Yamaha's FC5 dedicated foot switch (sold separately) which can also add reverb to your signal while keeping your hands free for other tasks.
Improved internal circuitry for more professional sounding audio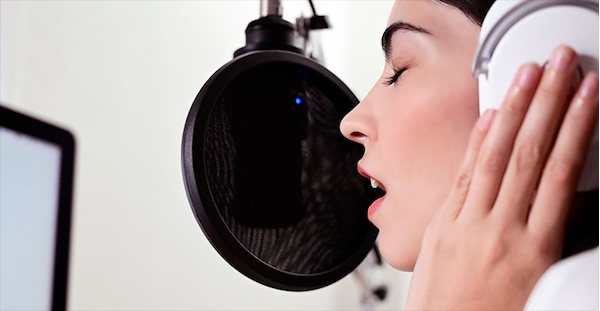 Sound quality can often be a deciding factor for whether or not someone will tune in to your live streaming content. With the adoption of USB-C and the requisite improved internal circuitry, the AG06MK2 sees a significant improvement in sound quality compared to previous models giving your streaming a more professional edge.
Zero-latency DSP effects to shape your sound like a pro
Regardless of your particular streaming application, you'll likely want to add some depth and dimension to the audio you're broadcasting to add professionalism to your streaming content. The AG06MK2 is equipped with optimized 1-TOUCH COMP/EQ and REVERB controls to dial in the sound that best suits your style, and a 1-TOUCH amp simulator to add authenticity and punch to your guitar input.
All these tools are processed by the internal DSP chip so there is no delay, making it particularly valuable for live streaming when real-time accuracy is crucial.
You also have the option to turn these effects off completely to capture pure, raw recordings through your favorite microphone for music/audio production that will be edited by an engineer later.
"AG Controller" provides precise control
AG Controller software allows users to easily and precisely check and configure the DSP audio processing inside the AG. Offering two modes of operation, "Simple" and "Detail", AG Controller gives users of varying music production experience detailed management of their audio from any Windows/Mac or iOS device connected to the AG06MK2 via USB.
Adapt to your surroundings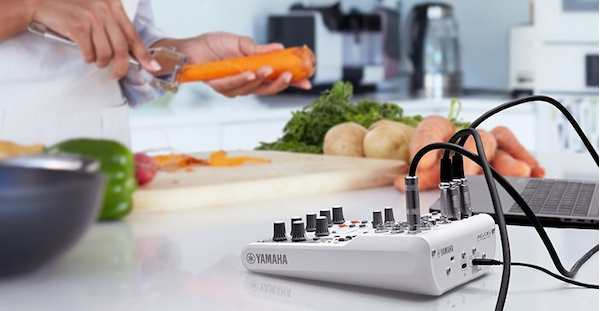 The sleek, slim, and compact body of the AG06MK2 can be placed on virtually any flat surface.
By combining it with the optional BMS-10A adaptor, it can be installed on a microphone stand. It can also be connected to a mobile battery to configure a minimalistic, mobile streaming station anywhere.
*For stable operation of the AG06MK2, a power supply of DC 5V 900mA or more is required.
*BMS-10A and mobile battery are sold separately.
Powerful bundled software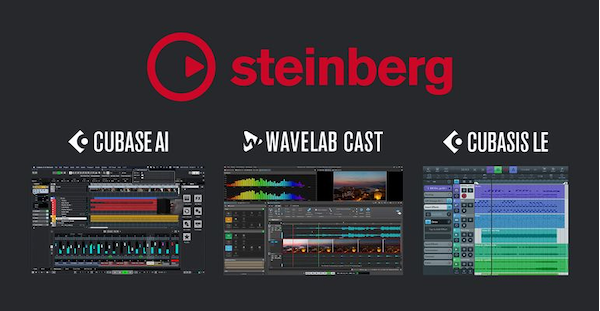 The AG06MK2 comes bundled with Cubase AI music production software, as well as WaveLab Cast for audio production and editing. The AG06MK2 is also compatible with Rec'n'Share and Cubasis LE applications for iOS devices which are available free of charge from Yamaha and Steinberg to support and inspire your audio content creation.
AG06MK2

Livestreamingmixer Nieuw
Een 6-kanaals livestreamingmixer met USB-audio-interface.
Twee condensatormicrofoons kunnen tegelijkertijd worden gebruikt
+48V-fantoomvoeding op CH2-ingang voor condensatormicrofoons of Dl-boxes
Hi-Z-ingang voor gitaren op CH2
Hoge resolutie (24-bits, 192 kHz) 2-track-audio-opname en -afspelen
4-polige mini-ingang/uitgang (TRRS) om een breder scala aan streamingtoepasingen te ondersteunen
Flexibele ingangen en LOOPBACK-functie, ideaal voor livestreaming of -opname
Mute-knop voor gemakkelijk livestreamen
Eenvoudige bediening en professioneel geluid met 1-TOUCH (COMP/EQ, REVERB en Amp Simulation)
AG Controller (Windows/Mac/iOS) voor nauwkeurige parameterbesturing
Windows/Mac-ondersteuning via USB-C-verbinding
iOS-connectiviteit via Apple Camera Adapter (vereist externe USB-voeding)
Android ondersteund door 4-polige mini-ingang/uitgang (TRRS)
USB-C-voedingsingang (5 V DC, 900 mA)
Cubase Al, WaveLab Cast, Cubasis LE en Rec'n'Share zijn beschikbaar
BMS-10A
Adapter voor microfoonstandaard
Nettogewicht: 0,24 kg / belastbaarheid: 5 kg
Geschikt voor: MG10XU, MG10, MG06X, MG06, AG06MK2, AG03MK2, AG06, AG03, EMX2, S15, MSP3A, MSP3, MS101III, STAGEPAS 600i, STAGEPAS 400i, STAGEPAS 600BT, STAGEPAS 400BT
The FC5 can be utilized as a foot switch controller for Yamaha mixers, portable PA systems, etc.
The colors and finishes shown may vary from those on the actual products.