Enjoy True Sound Anywhere With Free Yamaha TW-E3B Earbuds
Enjoy True Sound Anywhere With Free Yamaha TW-E3B Earbuds
If you buy a pair of Yamaha HS series monitor speakers or a single HS8S subwoofer between February 1 and March 31, 2023, you can claim a free pair of TW-E3B earbuds.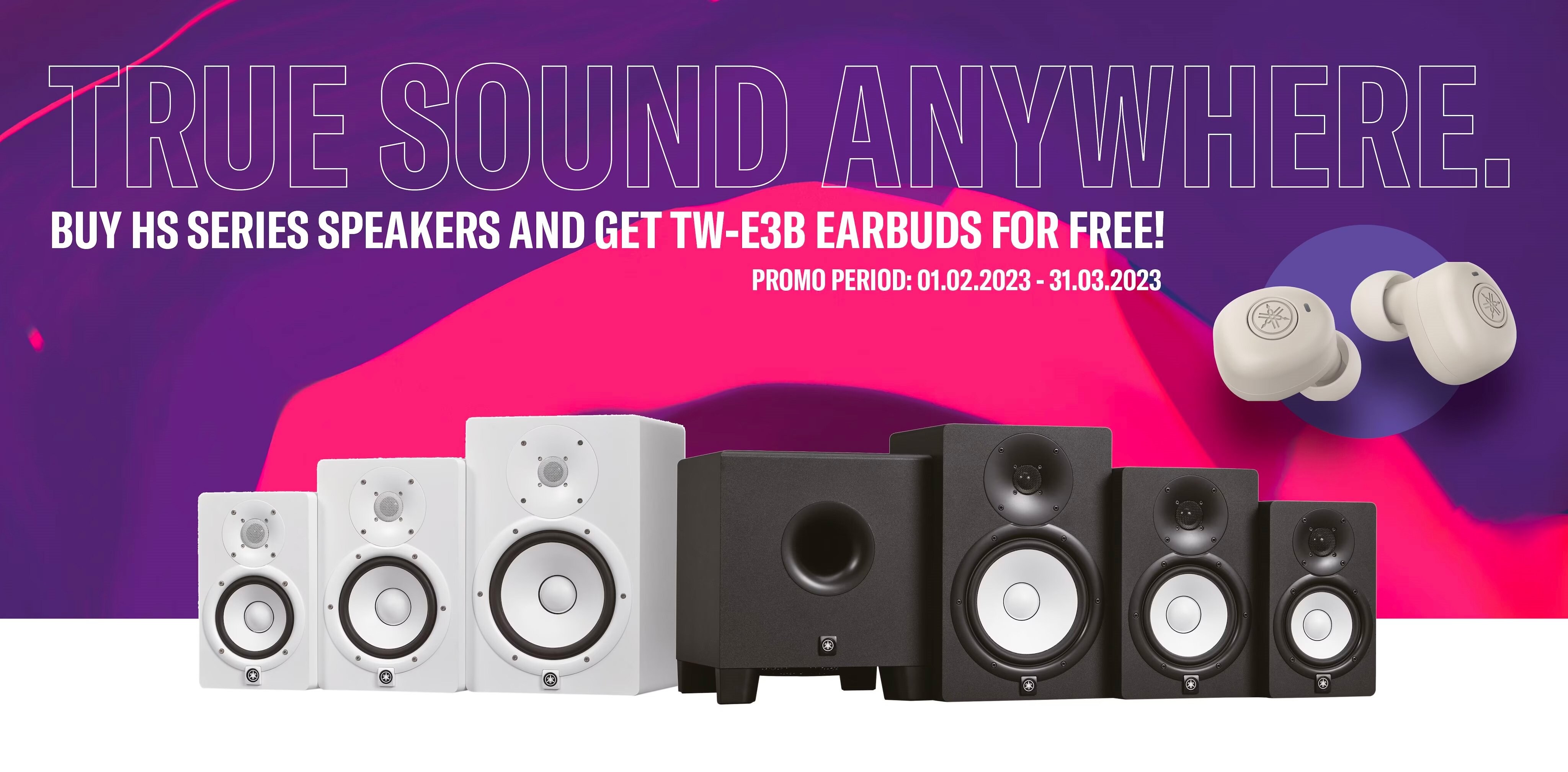 Improving on the legacy of Yamaha's legendary NS10 studio monitors, the HS series has been acclaimed as a superb listening solution for professional and home studios, background music and home entertainment. Meanwhile, if you want a more personal listening experience, the TW-E3B earbuds deliver up to 24 hours of superb quality playback from a single charge, Siri/Google voice assistance and an IPX5 waterproof resistance.
Purchase your HS series monitors or HS8S subwoofer within the qualifying period, register the purchase online by April 30, 2023* and we will send you your free TW-E3B earbuds, so you can enjoy the Yamaha True Sound experience anywhere.
* Copy of receipt and serial number(s) required.
Enjoy True Sound Anywhere With Free Yamaha TW-E3B Earbuds