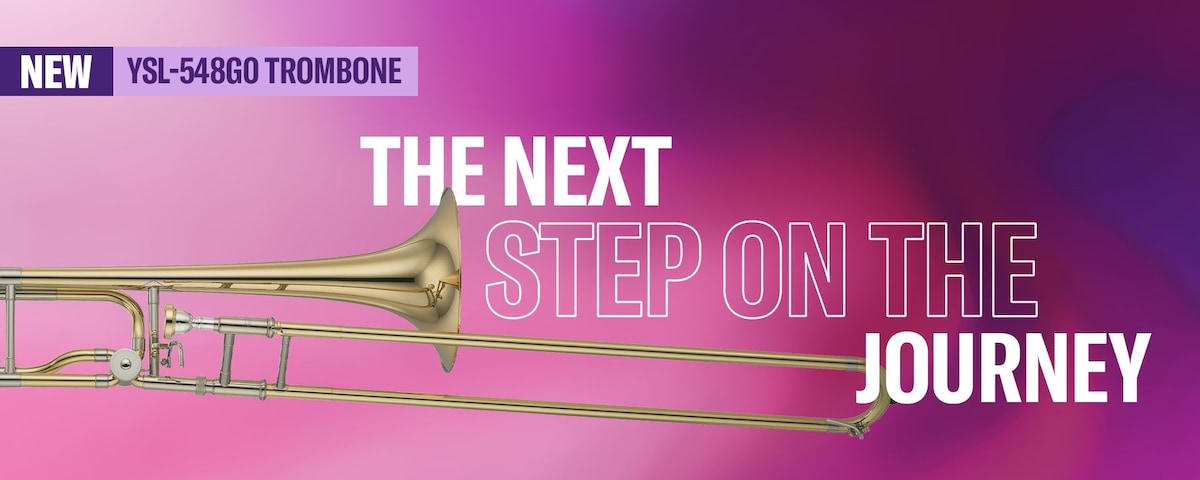 The YSL-548GO, the next step on the journey.
Every day, a student is growing. Like clothes that become too small, eventually a beginning student model trombone will start to hold them back. Yamaha offers the perfect line of instruments to keep pace with their burgeoning musical growth. Offering many features of more advanced professional models, the Yamaha YSL-548GO is the next logical step in a student's musical progression.
The YSL-548GO, the next step on the journey.
Gold brass bell - the YSL-548GO trombone features a 214.4mm gold brass bell. Gold brass produces a warm, rich tone.
Mechanical linkage - using a mechanical linkage on a rotor valve gives it strong smooth operation.
Bell construction - made of sheet brass and hand formed, the YSL-548GO trombone's bell produces a markedly improved resonance.
Open Wrap - the open wrap has a more open feel and quicker response while using the F-attachment.
The colors and finishes shown may vary from those on the actual products.