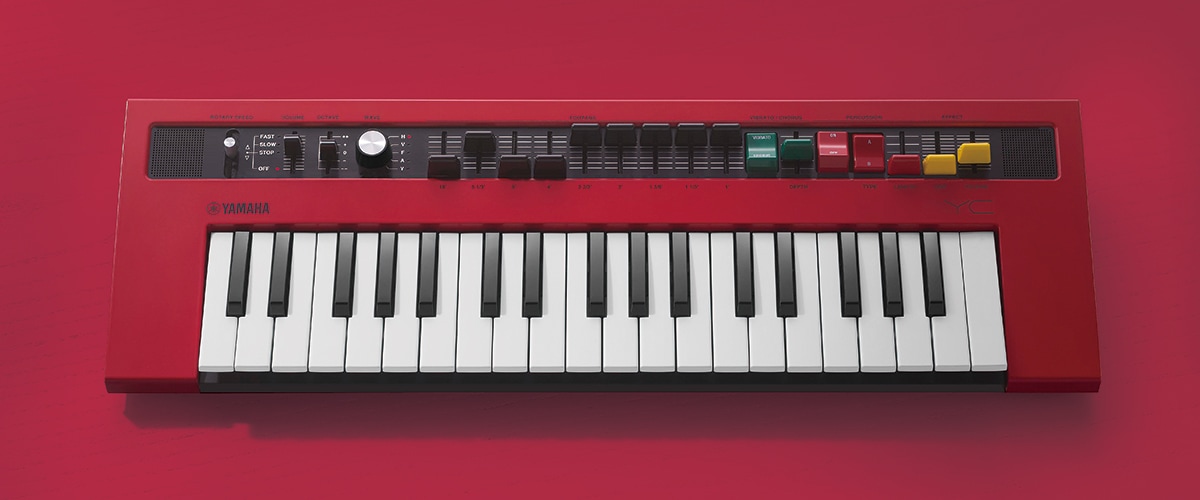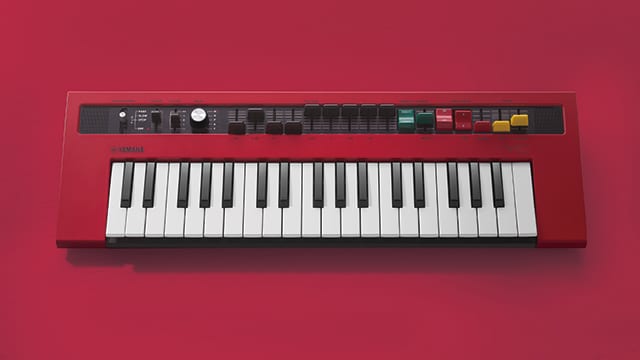 -

Unique expression of drawbars and rotary speaker

-

Percussion and effects for a complete organ experience

-

128 polyphony
hands-on
reface YC overview
H, American tonewheel organ
V, British transistor organ
F, Italian transistor organ
A, Japanese transistor organ
Footage Drawbars
Just like vintage organs, reface YC features nine drawbars to interact with the sound.

Rotary Speed
Moving the lever up or down changes the setting between "FAST" (fast rotation), "SLOW" (slow rotation), "STOP" (no rotation), and "OFF" (no effect applied).
Vibrato/Chorus
This switch toggles between Vibrato/Chorus for different types of modulating effects. The Depth slidercontrols Vibrato and Chorus amount.
Percussion
Percussion features two footages for different sounds and a Length slider to control percussion decay.
Effect
reface YC features a Distortion effect for adding overdrive to the sound along with Reverb for adding "space" and depth to the sound.
Experience more
How To Create Old School Organs With Reface YC

How To Make Experimental Sounds With Reface YC