Soundmondo

Sociaal geluid delen op iOS, Android, Mac en pc. Inspireer en word geïnspireerd online.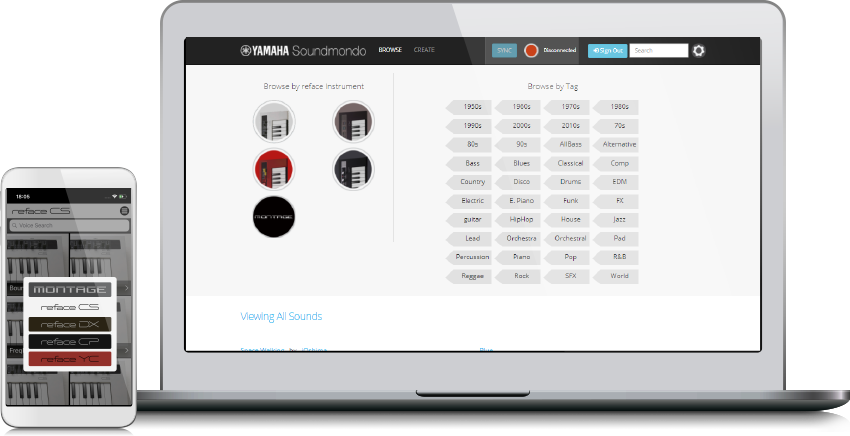 Voor muziekmakers die geïnteresseerd zijn in het uiten van hun persoonlijkheid door middel van geluid, is Soundmondo een sociale community voor creëren, delen en ontdekken van reface-geluiden. Of u nu een doorgewinterde geluidsontwerper bent of net begint met uw synthverkenning, Soundmondo heeft een intuïtieve workflow waardoor het gemakkelijk te gebruiken is en - het beste van alles - het is gratis.
The colors and finishes shown may vary from those on the actual products.