The MD-BT01/UD-BT01 Utility allows you to change the names (*) that appear on your iOS device to suit your preferences when using multiple MD-BT01s and UD-BT01s devices. This utility app also keeps your MD-BT01 or UD-BT01 updated with the latest firmware.
* Initially they appear as "MD-BT01" or "UD-BT01".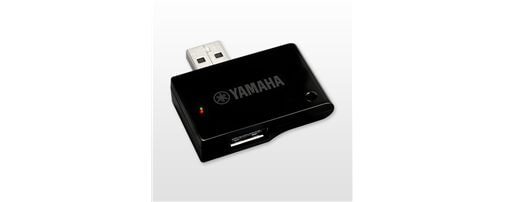 UD-BT01
Draadloze bluetooth-MIDI-adapter voor het aansluiten van instrumenten met een USB TO HOST-aansluiting op uw iOS-apparaten (iPhone/iPad/iPod touch) of Mac
The colors and finishes shown may vary from those on the actual products.