Audio Phraser
Audio Phraser is PC/mac software to assign Audio phrase to Style's section. If you use this software and Genos, you can make you own Audio Style and enjoy playing loop music.
Yamaha Expansion Manager
Yamaha Expansion Manager
YEM is software voor pc en mac ontworpen om de uitbreidingscontent voor Yamaha-keyboards te beheren en stelt u zelfs in staat om uw eigen nieuwe geluiden en loops te creëren.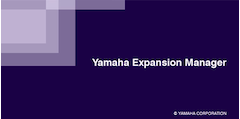 Premium Packs
Premium Packs
Premium Packs breiden uw muziekbibliotheek uit door nieuwe voices, stijlen en meer toe te voegen. Het biedt u een nieuw instrumentgeluid van dezelfde of zelfs hogere kwaliteit dan de vooraf ingestelde fabrieksgeluiden.
SongBook+
SongBook+
SongBook+ is de geschikt-voor-podium app voor iPad waarmee u uw songs met songteksten, muzieknotatie en meer bij de hand hebt tijdens het optreden. Met de Genos is het heel eenvoudig om de selectie van een song op de iPad te koppelen aan de bijbehorende registratie op het keyboard en andersom. SongBook+ heeft veel positieve reviews van enthousiaste muzikanten ontvangen.
MEGAEnhancer
MEGAEnhancer
MEGAEnhancer is een softwareprogramma dat XG/GM-songgegevens (Standard MIDI File) omzet in songgegevens die speciaal zijn verbeterd om te worden afgespeeld met een instrument of toongenerator die MegaVoices bevat. MEGAEnhancer maakt conventionele songbestanden met gitaar, baspartijen enz. automatisch veel realistischer en authentieker. De geconverteerde songgegevens kunnen alleen worden gebruikt op het model dat u voor de conversie hebt geselecteerd.
Cubase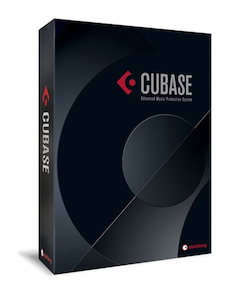 Cubase
Cubase is een van de populairste digitale audioworkstations van onze tijd. Met Cubase kunt u uw spel opnemen in afzonderlijke MIDI-tracks en deze vervolgens arrangeren, de speelgegevens bewerken nadat u ze in Cubase hebt opgenomen.