Start Small Scale up with Yamaha B Series Pianos
DREAM BIG
WITH YAMAHA ACOUSTIC PIANOS
Our b series pianos are designed to offer Yamaha quality at an affordable price.
They bring everything we've learnt from over 100 years of production into a perfect piano for young pianists. Enhance the playing experience giving children the confidence to learn, practise and perform.
Yamaha's acoustic pianos are robust and compact, making them ideal for smaller spaces. They are renowned for their pure, clear tone and feature an easy-to-play, responsive keyboard to inspire pianists at any level.
IMAGINATIVE WAYS TO LET THEM PRACTICE, PRACTICE, PRACTICE!
The b series is also available as a SILENT Piano™, enabling children to practice with headphones.
Watch your child learn note by note and enjoy each new success. Yamaha acoustic pianos will help them take every step on their musical journey – from early years through to adolescence.
WHERE TO START?
Find their perfect instrument, whether they are an absolute beginner or an accomplished player.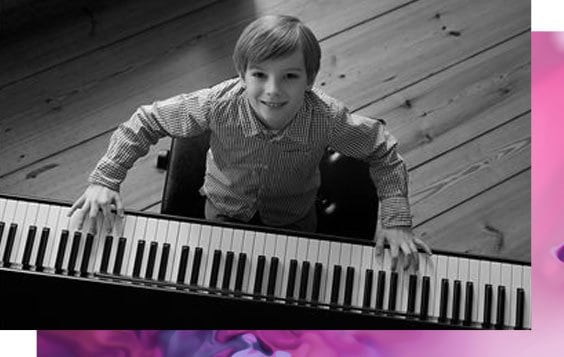 THE FAMILY MEMBER
Are you looking for the perfect place to start?
The Yamaha b1 is our entry-level upright, yet still manages to deliver the soundscape you would expect from a Yamaha piano. Unequaled design meets quality without compromise, the b1 redefines the word value.
Start small, dream big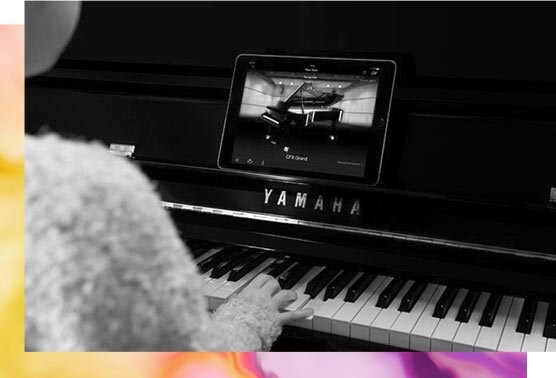 AMBITION MEETS AFFORDABILITY
Yamaha b2 pianos are built to last.
The responsive touch of the keyboard is inspiring, while added cabinet height and solid construction enrich each note, increasing the volume and depth of every performance.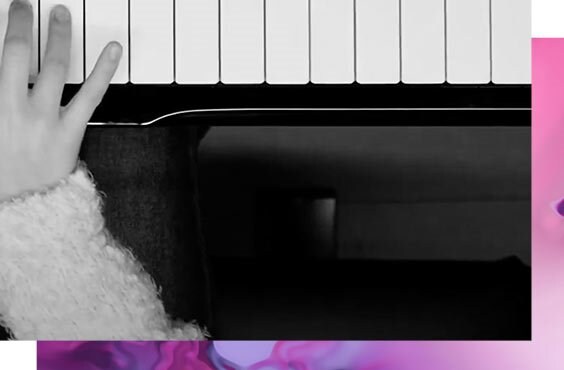 PEAK PERFORMANCE
Aspire to our most tonally-rich piano for a peak performance. At 121cm, the cabinet is built to add a rich, well-rounded sound to each note. The largest of our b Series pianos benefits from five back posts supporting a stable, high-end, spruce soundboard. The Yamaha b3 piano is ready to accompany every child on each step of their musical journey.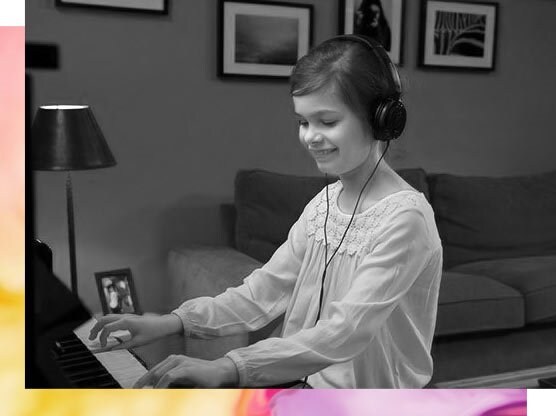 SILENT EXPERIENCE
Now your child can recreate the sound of a grand piano digitally through headphones to enhance their practice. All our b Series pianos connect to smart devices, activating apps like our 'Smart Pianist App' which make learning fun and interactive.
RENT A PIANO TODAY AND GET YOUR
RENT A PIANO TODAY AND GET YOUR
FIRST MONTH FREE
Yamaha's subsidised 'Start Small Dream Big' Rental Scheme is set to make music making available to everyone.
Enjoy your first rental month free if you apply between August 1 to January 31 2021.
Whether you're just beginning or thinking of upgrading, the scheme will get you started or help you affordably continue your journey. The programme covers starter instruments right through to professional models – there's never been a better time to Start Small and Dream Big with Yamaha
Find your local dealer
DEALER NAME
ADDRESS
CITY
POST CODE
COUNTRY
WEBSITE
TELEPHONE NUMBER
EMAIL
align="left" >Clavis Piano's Amsterdam
Marnixstraat 252
AMSTERDAM
1016 TL
NETHERLANDS
Visit Website
0031 20 6221404
E-Mail
Clavis Piano's
De Liesbosch 4B
NIEUWEGEIN
3439 LB
NETHERLANDS
Visit Website
0031 30 2314212
E-Mail
Clavis Piano's Delft
Kruisstraat 34
DELFT
2611 MJ
NETHERLANDS
Visit Website
0031 15 213 9939
E-Mail
De Graaf Muziek BV
Hanekamp 2-8
ZWOLLE
8023 TH
NETHERLANDS
Visit Website
0031 38 4535587
E-Mail
Joh. De Heer
Leeghwaterstraat 46
SLIEDRECHT
3364 AE
NETHERLANDS
Visit Website
0031 184 419611
E-Mail
Muziekzaak Grosveld piano's & vleugels
Jules Verneweg 20A
TILBURG
5015 BL
NETHERLANDS
Visit Website
0031 13 468 05 40
E-Mail
Huigens Music
Höltersweg 75
HENGELO
7556 BS
NETHERLANDS
Visit Website
0031 74 2916058
E-Mail
Van Kerkwijk piano's
Amsterdamseweg 202
AMSTELVEEN
1182 HL
NETHERLANDS
Visit Website
0031 20 6413187
E-Mail
Oostendorp Music
Stationsweg 1
WEZEP
8091 AA
NETHERLANDS
Visit Website
0031 38 3762954
E-Mail
Piano Workshop
Kerklaan 45
NIEUWERKERK A/D YSSEL
2912 CJ
NETHERLANDS
Visit Website
0031 180 316313
E-Mail
Schumer Piano's & Vleugels
Pasmaatweg 50
HENGELO
7556 PH
NETHERLANDS
Visit Website
0031 74-2455490
E-Mail
Evert Snel
Nieuwendaal 66
WERKHOVEN
3985 AE
NETHERLANDS
Visit Website
0031 343 551577
E-Mail
Spanjaard
Koorstraat 23-25
ALKMAAR
1811 GM
NETHERLANDS
Visit Website
0031 72 5154344
E-Mail
H.P. Steenhuis Piano's en Vleugels
Rijksstraatweg 34
GLIMMEN
9756 AG
NETHERLANDS
Visit Website
0031 50 4062646
E-Mail
Verhoog Muziek
Nieuwstraat 2
NIJKERK
3861 AJ
NETHERLANDS
Visit Website
0031 33 2451321
E-Mail
Westera
Meddosestraat 51
WINTERSWIJK
7101 DG
NETHERLANDS
Visit Website
0031 543 513049
E-Mail
Maene-Ypma Pianos
Robijnstraat 5
ALKMAAR
1812 RB
NETHERLANDS
Visit Website
0031 72 541 44 00
E-Mail
Jef Slijderink
Loerikseweg 7A
HOUTEN
3991 AA
NETHERLANDS
Visit Website
0031 30 6378919
E-Mail
Van Hoorn Piano's Vleugels
Aalsterweg 77E
EINDHOVEN
5615 CB
NETHERLANDS
Visit Website
0031 0 40 2125436
E-Mail
Muziekhuis Dera V.O.F.
Stationstraat 5
HEERLEN
6411 NG
NETHERLANDS
Visit Website
0031 45-2080808
E-Mail
Piano's Vleugels Reijnen
Godsweerdersingel 70
ROERMOND
6041 GM
NETHERLANDS
Visit Website
0031 475 319600
E-Mail
Piano Metropool
Patrijsweg 114
RIJSWIJK
2289 EZ
NETHERLANDS
Visit Website
0031 70 4159800
E-Mail
Piano's Driesen
Rijksweg 370
MAASMECHELEN
3630
Belgium
Visit Website
0032 89764145
E-Mail
Pianos Hanlet
Rue de Livourne 5
BRUSSEL/BRUXELLES
1060
Belgium
Visit Website
0032 25378824
E-Mail
Pianos Kleber
20 Rue Goethe
LUXEMBOURG
1637
LUXEMBOURG
Visit Website
+352 223036
E-Mail
Van De Moer
Moorselbaan 122
AALST
9300
Belgium
0032 53213729
E-Mail
Van De Moer Gent
Bellevuestraat 32
GENT
9050
Belgium
Visit Website
0032 53213729
E-Mail
Rombaux
Mallebergplaats 13
BRUGGE
8000
Belgium
Visit Website
0032 50332575
E-Mail
Piano's Maene Ruiselede
Industriestraat 42
RUISELEDE
8755
Belgium
Visit Website
0032 51686437
E-Mail
Piano's Maene Brussels
Rue de l'Argonne 37
BRUSSEL/BRUXELLES
1060
Belgium
Visit Website
0032 2 537 86 44
E-Mail
Piano's Maene Gent
Pieter van Reysschootlaan 2
GENT
9051
Belgium
Visit Website
0032 51686437
E-Mail
Piano's Maene Antwerpen
Herentalsebaan 431
WOMMELGEM
2160
Belgium
Visit Website
0032 3 3217800
E-Mail
Piano's Maene Limburg
Patersstraat 36
Oud-Rekem (Lanaken)
3621
Belgium
Visit Website
0032 89 215 272
E-Mail
Desmet Paul
Hulstemolenstraat 50
LENDELEDE
8860
Belgium
Visit Website
0032 51307823
E-Mail
Pianos Sibret
Chaussée de Marche 595
NAMUR
5101
Belgium
Visit Website
0032 81305900
E-Mail
Lemca
Bisschoppenhoflaan 486
ANTWERPEN
2100
Belgium
Visit Website
0032 33252300
E-Mail
Pianos Kelly
17 Rue de Munsbach
NIEDERANVEN
6941
LUXEMBOURG
Visit Website
+352 34 70 69
E-Mail
Pianos Van Innis
Gentsesteenweg 67
MECHELEN
2800
Belgium
Visit Website
0032 15278170
E-Mail
Piano's Van de Winkel
L. Walravenslaan 2A
DILBEEK
1700
Belgium
Visit Website
0032 25679642
E-Mail
Piano Goossens
Liersesteenweg 316
MORTSEL
2640
Belgium
Visit Website
0032 34499446
E-Mail
Piano's Noton
Berlarij 60
LIER
2500
Belgium
Visit Website
0032 34804122
E-Mail
Bovy Pianos
Rue Grand'Rue 206
TROOZ
4870
Belgium
Visit Website
0032 4 3517909
E-Mail
Creneau Pianos
Chemin des Tuileries 11
ATH
7800
Belgium
Visit Website
0032 68842308
E-Mail
Leo Caerts
Naamsestraat 90-92-94
LEUVEN
3000
Belgium
Visit Website
0032 16 232707
E-Mail
Atelier Deplasse
Rue de la Madeleine 58/60
TOURNAI
7500
Belgium
Visit Website
0032 69 21 56 82
E-Mail
Eyndels Piano
Chaussée de Mons 58
REBECQ
1430
Belgium
Visit Website
0032 67 646364
E-Mail
JS Piano's
Land van Waaslaan 150
GENT
9040
Belgium
Visit Website
0032 92277737
E-Mail
Piano's Lovrovic
Herentalsebaan 358
WOMMELGEM
2160
Belgium
Visit Website
0032 3 3662606
E-Mail
Piano's Verhulst
Europalaan 1
POPERINGE
8970
Belgium
Visit Website
0032 57334189
E-Mail
Michaël Grailet
L'Artisan du Piano
Rue de Maestricht 11
VISÉ
4600
Belgium
Visit Website
0032 494 342764
E-Mail
Quatre Mains
Kwaadham 52
GENT
9000
Belgium
Visit Website
0032 92338059
E-Mail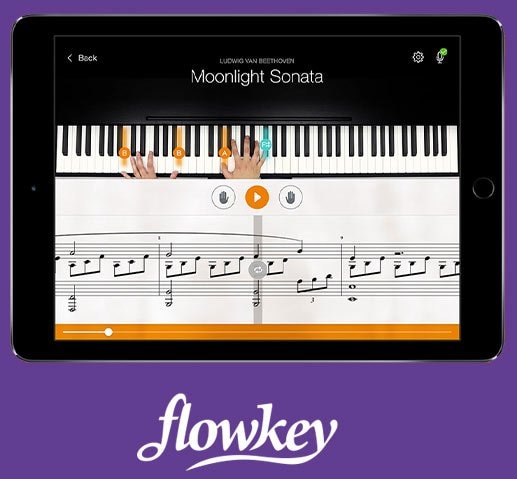 GET A HELPING HAND WITH OUR FLOWKEY APP!
With Flowkey learning is instant, your children are able to perform their first song within minutes.
Flowkey is one of the world's most popular apps for learning to play the piano and keyboard. It's also perfectly tailored to the user's skill level. With the Flowkey app you will have access to a huge selection of song tutorials and lessons as well as hundreds of music tracks.
For a limited time, every purchase of a Yamaha acoustic piano, Yamaha digital piano or Yamaha keyboard will come with three-month access to Flowkey premium – absolutely free!
Start Small Scale up with Yamaha B Series Pianos