START SMALL SCALE UP - play with passion with Yamaha Brass, Woodwind and Strings

START SMALL WITH YAMAHA BRASS, WOODWIND & STRINGS
DREAM BIG
WITH YAMAHA BRASS, WOODWIND & STRINGS
Learning to play a new instrument has lifelong advantages.
Whichever musical hero your child aspires to be, here's where they begin. Start small with brass, woodwind or string instruments designed to aid the learning process.
All our student models take their inspiration from our professional models and are made with quality materials that help to create an even, rich tone.
They're expertly designed to help your child dream big and support their musical journey.
A HELPING HAND FOR THAT FIRST NOTE
Robust and easy to get that first note from – whether it's a tuneful trumpet or a soaring violin solo. Yamaha takes them on every step of their musical journey – from early years through to adolescence.
WHERE TO START?
Find their perfect instrument, whether they are an absolute beginner or an accomplished player.
STUDENT BRASS, WOODWIND & STRINGS RANGE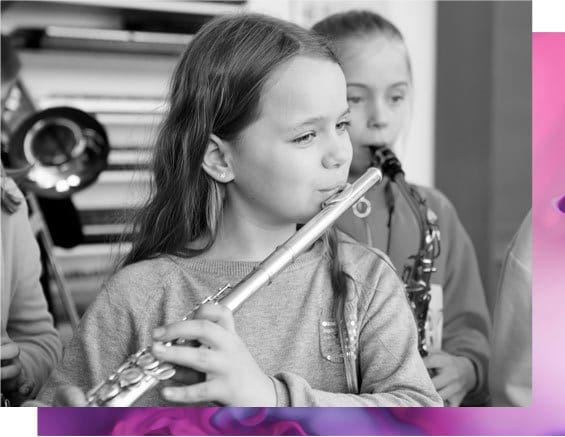 FIND THE RIGHT FLUTE
The flute is one of the most popular student instruments. It's relatively inexpensive and gets some of the most attractive music to play in the orchestra.
WHAT MAKES A BESTSELLER
Our silver-plated 200 Series and the step-up 300 Series with sterling silver head joint offer incredible performance at every level, with an excellent top and bottom tone.
Beginner's models benefit from a unique head joint that's ideal for starting out, helping students to create pitch perfect, precise intonation.
These are just some of the reasons why Yamaha student and intermediate flutes have become bestsellers worldwide.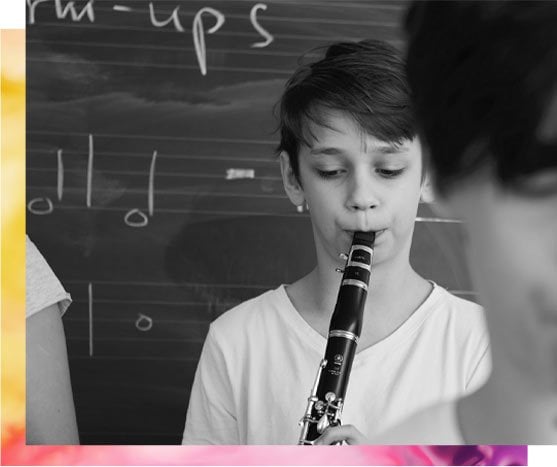 CLARINETS WITHOUT COMPROMISE
Our beginner ABS clarinets are designed to be light and free-blowing (need less puff), yet still produce an incredible tone.
Play without compromise with models made to start and stay in tune. Easy-to-use mouthpieces are specifically designed for students and comes with a robust case created to survive knocks and bumps!
WHERE TO START
Select an outstanding entry-level 255 Series ABS resin instrument to deliver a warm, resonant tone that you'd expect of a wooden clarinet. Adjustable thumb-rest allows smaller hands to easily hold the instrument.
WHERE NEXT
The YCL-450 offers a surprisingly professional sound with the new bell design giving improved intonation and projection. The body is made from grenadilla wood, with silver-plated keys.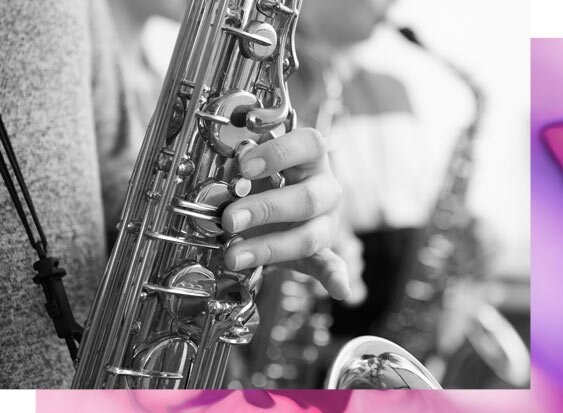 SAXOPHONE FOR SOARING SOLOS
Select an alto sax to start as they are smaller, lighter and easier to hold than tenor or baritone models.
Beginner saxes should be easy to blow, lightweight and have accurate intonation (play in tune).
START SMALL, DREAM BIG
If your child aspires to reach those soaring solos, here's where to start. Our 280 Series saxophones are ideal for beginners and produce a bright, classic sax sound with surprisingly high-quality features for entry-level instruments.
The 480 Series provides a step up with a warmer sound and more advanced keywork.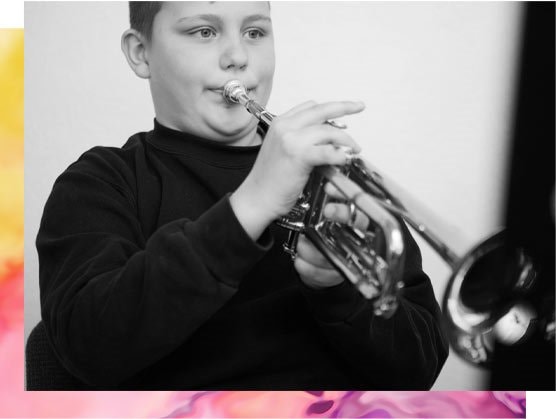 TAKE ON THE TRUMPET
Yamaha student trumpets are incredibly popular with beginners. They produce a rich sound and accurate intonation, making them simple to play from the first note.
Our models are portable, lightweight and ready to take to band practice. Children can dream big, as trumpet players often get the best lines to play.
CHOOSE YOUR INSTRUMENT
All our student trumpet models benefit from a redesigned lighter bell which is based on the needs of students for easy response. We design instruments with an emphasis on the ergonomics so that they offer beginners optimum support thereby greatly assisting learning, progress and creativity.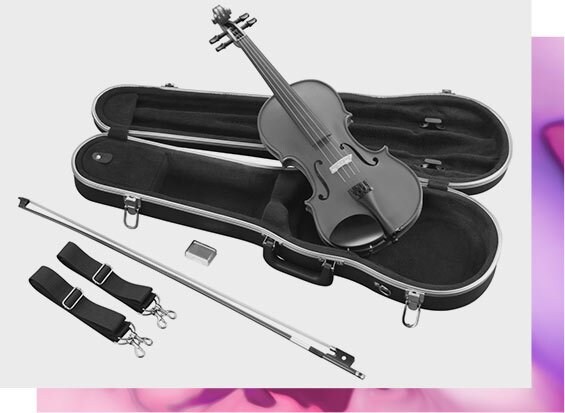 POISED TO PLAY
Our introductory models provide beginners with an instrument that plays with a satisfying tone whilst offering outstanding durability. Each instrument is handcrafted utilising the same traditional methods as those used on high-end violins. And every model comes complete with case, bow and rosin so you have everything you need to play right away.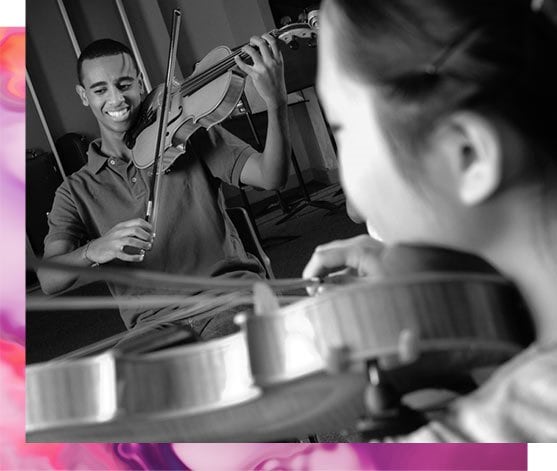 RICH VARIETY OF VIOLINS
Getting the correct sizing for a violin is important to make sure your child has a comfortable grip, arm extension and motion to play with confidence.
FROM STARTING UP TO SOLOS
Quality of finish is available from the start. Each instrument is handcrafted using the same traditional methods we use for our professional violins. Our beginner models are easy to tune and available in a number of sizes, to suit even the smallest hands.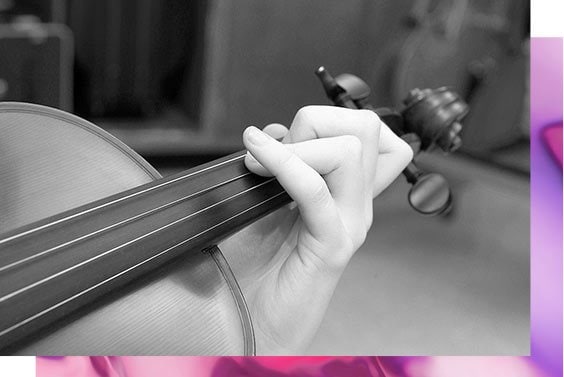 FIND THE RIGHT VIOLA
Lower in pitch than violins, violas are an essential part of the orchestra. The shape is slightly larger than the violin, though it is played in very much the same way.
CHOOSE YOU INSTRUMENT
Our viola models come in a range of sizes to suit absolute beginners. Whether they're making a start or stepping up, these violas are crafted from the finest materials to produce a rich, outstanding tone, usually found in more expensive instruments.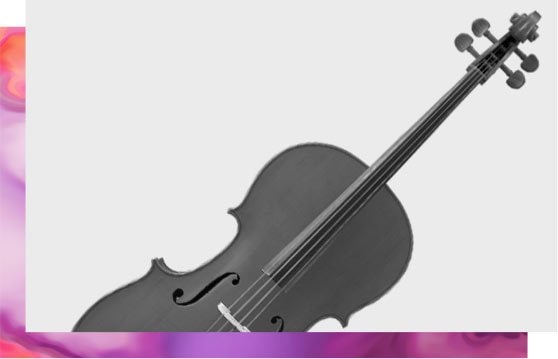 CELLO FOR CHILDREN
For beginners, the essential factor to consider is size. So selecting a model that fits your child perfectly is key.
SURPRISING QUALITY FROM THE START
Our beginner cello is hand-finished to exceptional standards, producing an excellent tone and range you'd expect from a more professional model. It's available in four sizes to help students of all ages reach the next level of musicality.