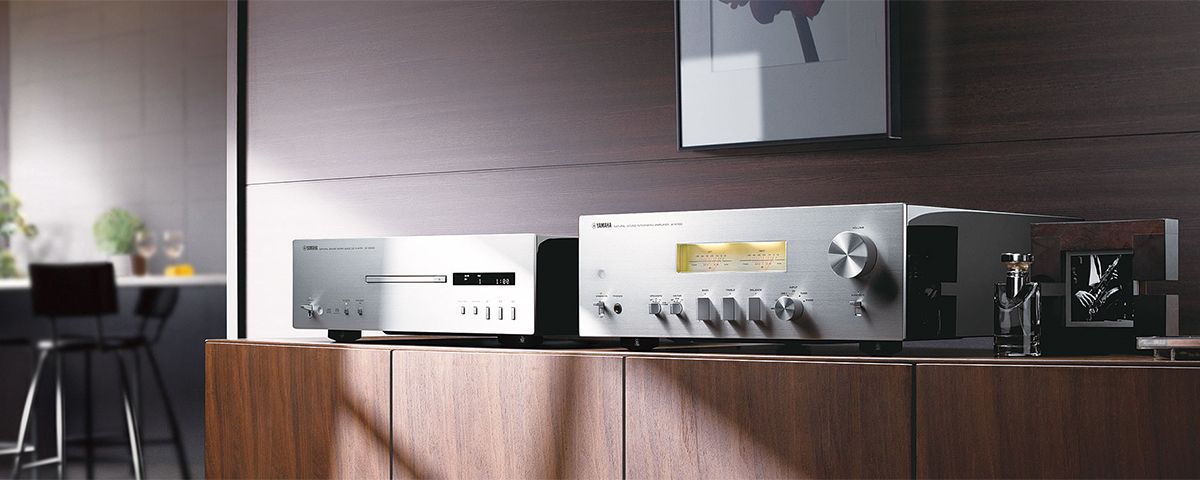 Alle superieure kwaliteiten van het expressieve en dynamische Yamaha-geluid. Dedicated single-ended high-grade geïntegreerde versterker met een getrouwe reproductie van de intrinsieke waarde van je favoriete speler of D/A-converter (DAC).
Floating and Balanced Power Amplifier with MOSFETs
Dedicated single-ended amplifier for all types of audio sources
All-stage full discrete configuration for strong reproduction of high notes
Thorough low impedance design ensures powerful bass response with extremely
Superior quality electronic volume control for optimum sound dynamic, energetic feel
Large capacity power supply unit delivers energetic, dynamic sound with fast response
Symmetrical design in pursuit of ideal stereo reproduction
Discretely configured phono amp
Level meters visually reflect the dynamics in the music
Elegant design with luxurious real wood panels
Original speaker terminals combine ease of use and beauty with high sound quality
The colors and finishes shown may vary from those on the actual products.