Biography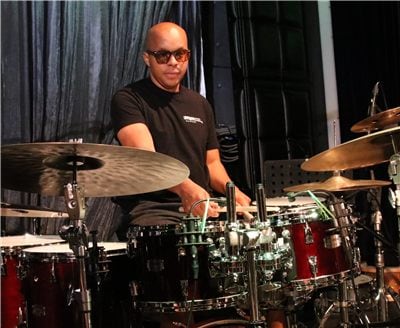 Marcus Baylor, a native of St. Louis, Missouri, began his musical career at the tender age of two. A year later, he was given his first set of drums. This became the catalyst for both his love of the instrument, and his career as a musician.
A the age of five, Marcus earned his first official "gig", playing at his home church. By the age of sixteen, he was "giging" at local clubs throughout St. Louis, including the renown "Moose", Jazz club.
Mr. Baylor attended the New School for Social Research in New York City, where, in the spring of 1999, he completed the requirements for a bachelor's degree in Jazz Performance. He has studied and performed with legends such as Lewis Nash, Buster Williams Arnie Lawrence, Wynton Marsalis, and Michael Carvin. Baylor's current roster of performances include jazz phenomenon Roy Hargrove, Nicholas Payton, Russel Gunn, Greg Tardy, and Kenny Garrett.
In 1997 Mr. Baylor undertook a wide-range tour of Australia and New Zealand with Grammy Award winning, jazz vocalist, Cassandra Wilson. While touring with Ms. Wilson, he appeared and performed on several concert venues and television shows with legends such as George Benson, Dave Holland, Ola Dara, Regina Carter, and upcoming jazz sensation Stefon Harris.
Mr. Baylor made his record debut with Ms. Wilson in May of 1998 and later embarked on a massive tour throughout Europe, Japan, and the United States. He continues to have his talents at various venues throughout New York City, including the world famous Blue Note, Birdlkand, Visiones, Five Spot, and Small's jazz clubs.
His expertise is not limited to jazz as evidence in his position as a drummer for both St. Paul's Community Baptist and Christ United churches. Both churches, located in the metropolitan area, have congregations over 3,000 members.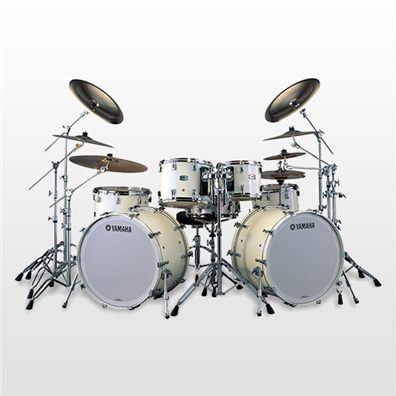 At YAMAHA, prototype drums are the starting point of each drum's evolution. These prototypes are created in the Drum Laboratory where YAMAHA continually pursues the essence of musical perfection. Under a completely new concept, the PHX (pronounced "phoenix") Series is the pinnacle of excellence in this prototyping process. Handcrafted by our expert technicians, it's based on over 40 years of history, tradition and experience and technology. The newly developed PHX Series reveals YAMAHA's all-out pursuit of the ultimate in drum craftmanship and sound.

Andere kleuren beschikbaar