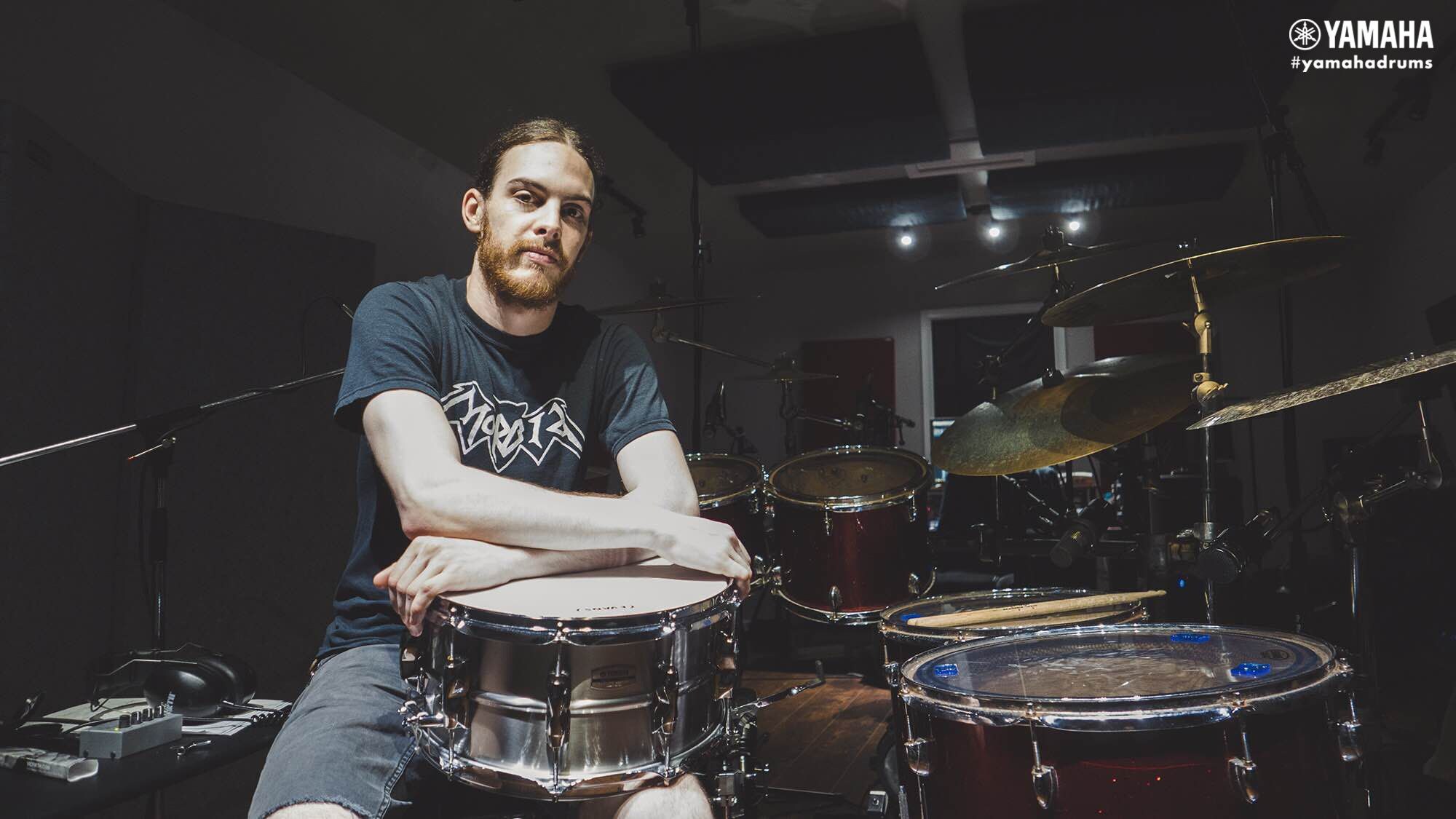 Few drummers in the metal scene can lay claim to a resume as diverse as Jon Rice's. His playing style — capable of traversing the most technical extreme metal possible all the way to retro-inspired rock — has earned him the reputation as one of metal's most sought-after and reliable skin-bashers.
Drumming is in Jon's blood. His father — also a drummer — passed his love of John Bonham and Neal Peart down to Jon and inspired him to pick up the drums at an early age. Jon cut his teeth in various metal outfits in the Pittsburgh, PA region, and also through his high school marching band. It's here where Jon developed his dexterous and fluid technique, mastering the core tenants of black, death and thrash metal drumming before he was old enough to drive.
Jon's first break came in late 2006 when, at the age of 19, he joined Arizona death metallers Job for a Cowboy. The touring cycle behind their 2007 studio album Genesis introduced Jon's playing to the underground at large. Jon's mastery of JFAC's unforgiving song structures and tempos made their concerts must-see events. And, during the recording of 2009's Ruination, video cameras were able to capture Jon's assault on the kit in the studio for the song "Unfurling a Darkened Gospel" — generating over a million views.
After leaving Job for a Cowboy in 2013 after two studio albums and countless tours across the globe, Jon joined Austin rockers Scorpion Child where he played on their 2016 Acid Roulette studio album. Along the way, he was tapped by the likes of Norwegian black metal extremists 1349, Colorado "hydro-grind" masters Cephalic Carnage, Boston tech-thrashers Revocation and Massachusetts death-grinders The Red Chord for touring spots. It's here where Jon's professionalism and versatility are best reflected — all of these gigs required a drummer capable of handling demanding, complex material with less-than-optimal time to prepare. Jon answered the bell every time.
In 2017, Jon was selected as the fill-in for Inferno of Polish extreme metal titans Behemoth for their summer North American tour in support of Slayer. Jon's relationship with Behemoth dates back to 2007 when he was playing with Job for a Cowboy, affording him the prized opportunity play with one of the underground's biggest bands. Jon earned rave reviews for his performance during the Slayer tour and was subsequently called back in early 2019 — on short notice — to fill in for Inferno for dates in Israel and Turkey.
Jon made another bold career move later in 2017 when he joined up-and-coming English rockers Uncle Acid and the Deadbeats, a position he holds to this day. More recently, Jon can be heard on Shadow of Life, the debut album from Umbra Vitae — the supergroup featuring current and former members of Converge, Hatebreed and The Red Chord.
With his fast and powerful playing style Yamaha Oak shells have been Jon´s preference throughout his professional career.