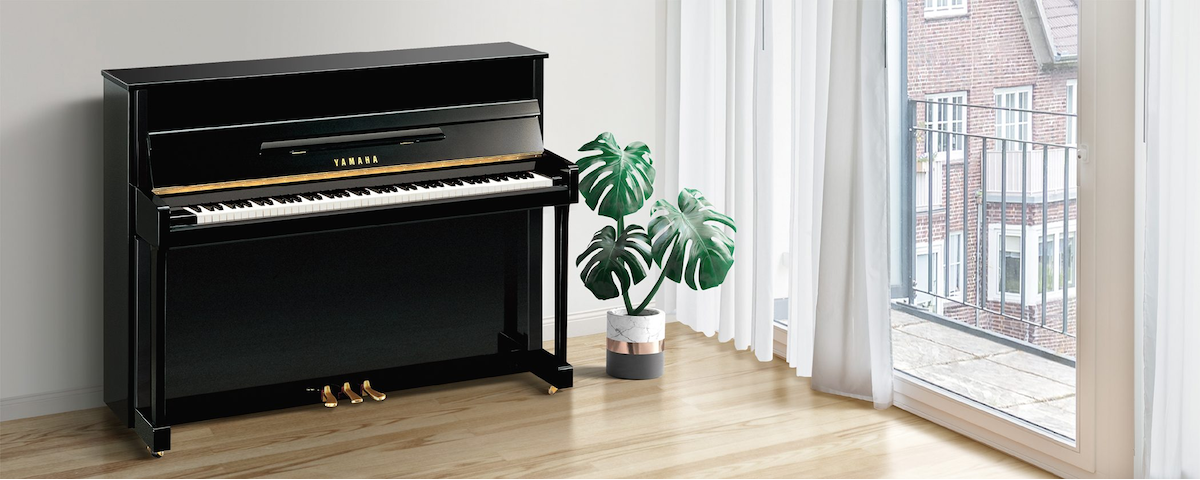 The compact b series represents a distillation of Yamaha's entire upright piano design philosophy—delivering high-quality sound and natural resonance, along with superb durability. Experience the profound joy in owning a fine acoustic instrument, and let the b series pianos bring you into a new lifestyle, full of musical intimacy.

COMBINING HIGH QUALITY WITH FUNDAMENTAL PERFORMANCE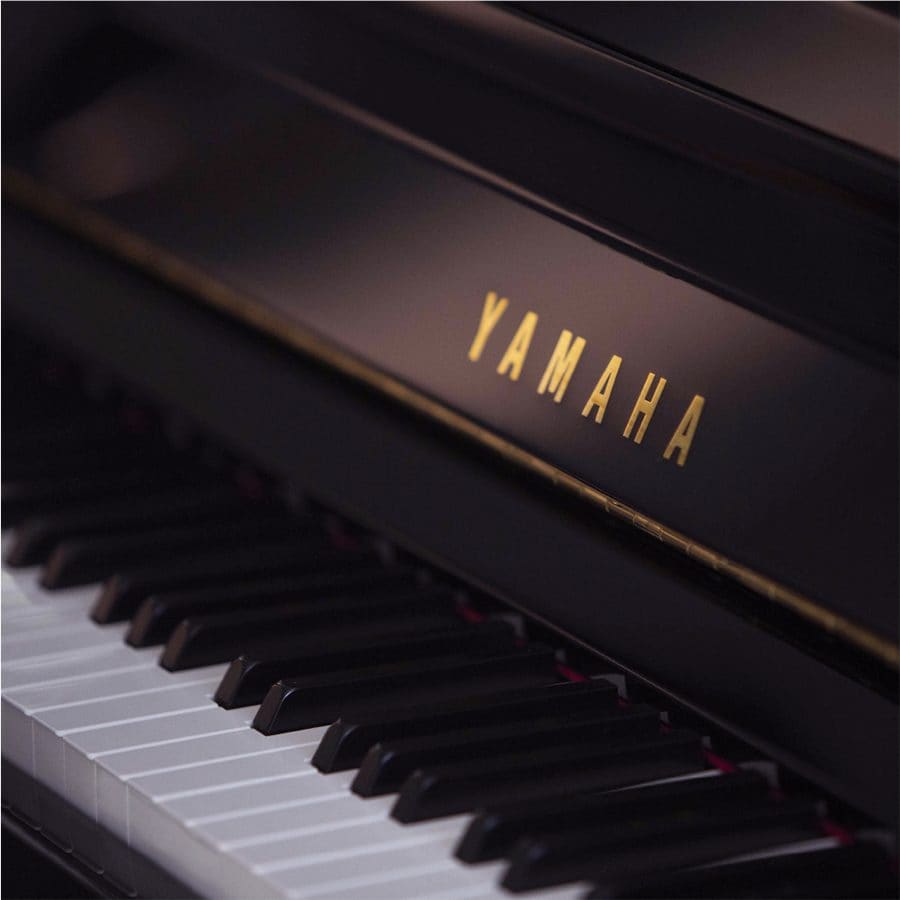 COMBINING HIGH QUALITY WITH FUNDAMENTAL PERFORMANCE
Yamaha designs and manufactures its soundboards, frames, keyboard actions, and other piano parts with unwavering reliability and under the strictest quality control. All parts are assembled by skilled craftsmen to create a thoroughly balanced piano that combines Yamaha's uniquely pure sound quality with excellent performance. The result is a high level of expressiveness that responds faithfully even to those who are just playing the piano for the first time.
PERFECT SIZE FOR ANY INSTALLATION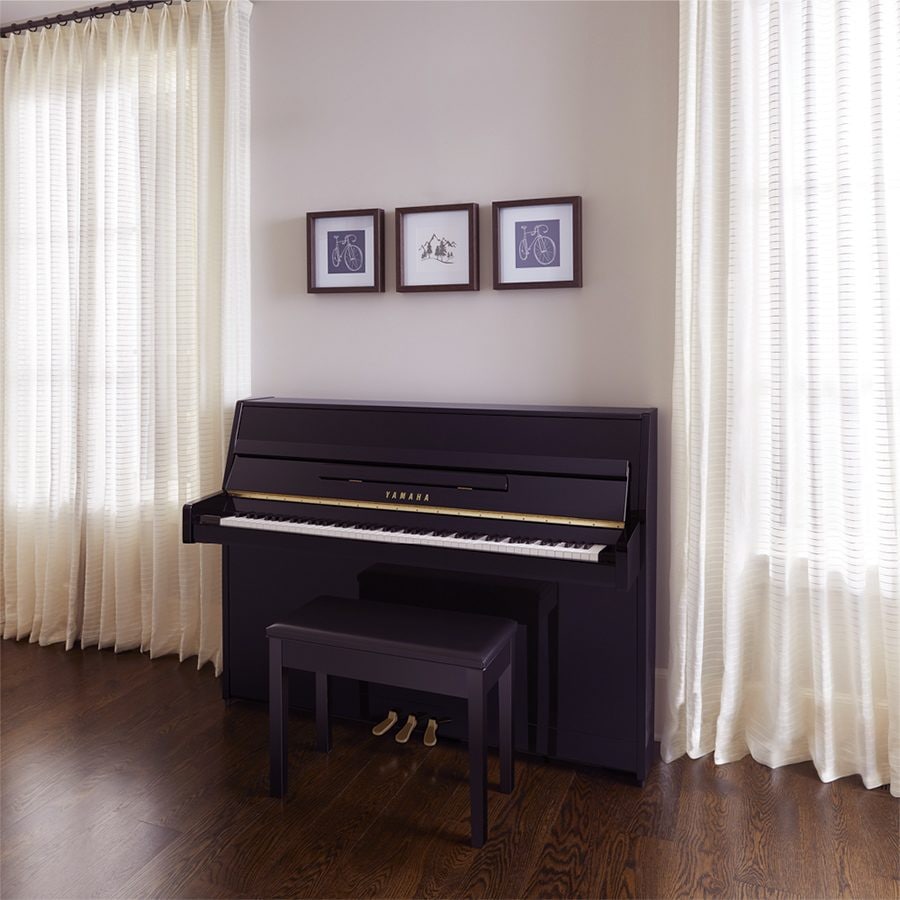 PERFECT SIZE FOR ANY INSTALLATION
The b series was designed with an emphasis on compactness in every aspect—height, width and depth. The b1 and b2 have been constructed with special care and detailed attention to each, and the compact size (a height of 109 cm for the b1 and 113 cm for the b2) makes them ideal for limited spaces. The b3 has a height of 121 cm, making it a little larger than the b1 and b2, and giving it a more expressive sound.
ELEGANT EXTERIOR WITH EXQUISITE COLOR VARIATIONS
ELEGANT EXTERIOR WITH EXQUISITE COLOR VARIATIONS
Augmenting the elegant and luxurious polished ebony finish, a polished mahogany finish that brings out the beautiful wood grain as well as a stylish polished white finish are also available. Select the one that best enhances the interior of your room or performance space.
SILENT Piano™
SILENT Piano™
The b series also include a lineup that features the unique Yamaha SILENT Piano™ technology, which lets you plug in a set of headphones and fully immerse yourself in the sound as you play—without having to worry about your surroundings.
De b1 met een hoogte van 109 cm berust helemaal op de Yamaha-principes, die hun waarde al lang bewezen hebben. Voor een compact budget, dat een eind onder de vraagprijs voor concurrentiemodellen ligt, biedt de b1 een verrassende hoeveelheid Yamaha-kwaliteit en muziekplezier.
Naast de 113 cm hoge en stevige ombouw is de b2 voorzien van een zangbodem uit massieve spar voor een heerlijk warme, diepe en krachtige klank. Zijn design lijkt haast een understatement te zijn, maar past net daarom perfect bij uw interieur. Voor veeleisende pianisten, die het budget in de gaten moeten houden, bestaat er gewoon geen betere oplossing.
Met zijn hoogte van 121 cm is de Yamaha b3 niet alleen de grootste, maar ook de klankmatig meest complete piano van de b-serie. Dit is voor een belangrijk deel te danken aan de vijf steunbalken aan de achterkant, die de zangbodem van geselecteerde massieve spar muzikaal ondersteunen. Wanneer de klankkwaliteit voor u net zo belangrijk is als het waardebehoud, vormt de b3 de in alle opzichten slimste keuze.
The colors and finishes shown may vary from those on the actual products.