MONTAGE

Niet meer leverbaar
Sound Library
This is the ultimate additional Sound library optimized for MONTAGE.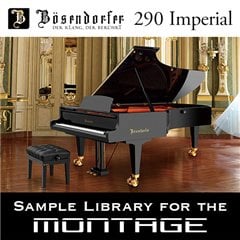 BÖSENDORFER PIANO FOR MONTAGE
Yamaha is pleased to announce the Bösendorfer 290 Imperial Grand Piano library. Crafted in Vienna using exclusive Bösendorfer wood-working techniques, the Imperial 290 features the "Viennese Sound" – a characteristically warm tone perfect for playing Brahms, Beethoven, Oscar Peterson and more!
16 new Performances optimized for MONTAGE
One LIVE SET
Compelling use of the Super Knob in each of the 16 Performances make this library useful in a wide variety of musical situations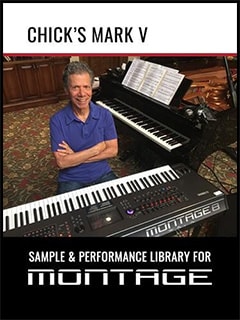 CHICK'S MARK V for MONTAGE
The Chick Corea Mark V for MONTAGE contains a meticulously sampled recreation of Chick Corea's customized Mark V electric piano. Utilizing the powerful Motion Control Synthesis engine in MONTAGE, these new Performances take on a new life and offer new creative possibilities.
16 new Performances optimized for MONTAGE
One LIVE SET
Great use of Motion Control Synthesis and Super Knob control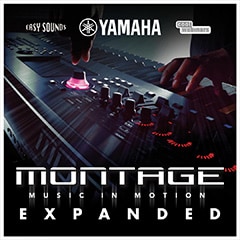 MONTAGE EXPANDED
"MONTAGE Expanded" was produced by Yamaha Music Europe in cooperation with EASY SOUNDS and Cool Webinars. It contains a high-quality compilation of Performances in different categories – from FM-X to Phat Analog to live keyboardist optimized Performances, MONTAGE Expanded is an essential library for every MONTAGE user.
256 new Performances optimized for MONTAGE
256 LIVE SETS
Lots of great Performances make this library a must-have for musicians in ALL genres