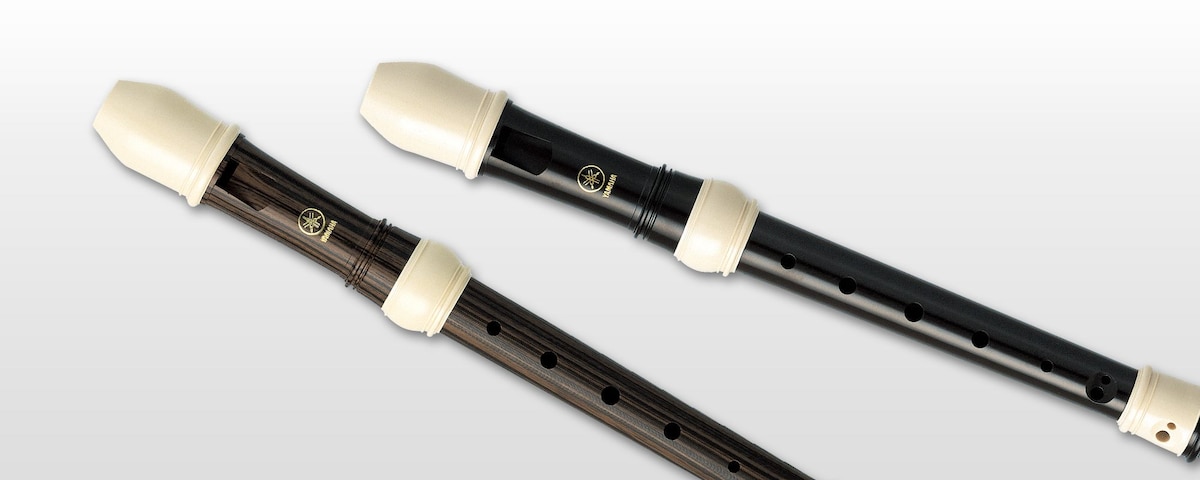 Soprano
ABS Resin Recorders
Yamaha delivers safe and reliable products
From raw materials selection to manufacturing processes, we pay the closest attention to produce Yamaha recorders with safety and reliability.
- Our ABS recorders comply with the following regulations related to the production and use of chemical substances.(as of Feburuary, 2013)
*Japan: Food Sanitation Law
*Europe: REACH (Registration, Evaluation, Authorization and Restriction of Chemicals)
*USA: CPSIA (Consumer Product Safety Improvement Act)
- Manufacturing at factories with ISO quality certification.
- Ultrasonic adhesion technology used in assembling parts of soprano and alto recorders instead of adhesive bonding.
Raw Materials Meet International Safety Standards (Feb, 2020)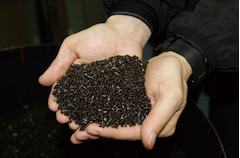 Raw Materials Meet International Safety Standards (Feb, 2020)
The ABS resin used in some recorder bodies may contain lead, phthalate esters, and other toxic materials. The ABS resin used in Yamaha is manufactured from non-toxic materials that clear international safety standards.
• Japan, Food Safety & Sanitation Law: utensils and toys standards cleared.
• European Union, REACH: although not regulated, lead and phthalate ester regulations cleared.
• North America, CPSIA: lead and phthalate ester regulations cleared.
Safe Assembly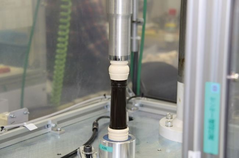 Safe Assembly
Yamaha recorder components are assembled without the use of adhesives wherever possible. The Yamaha YRS-2X and YRA-2X soprano and alto recorders are entirely assembled using press-fit components, while other models use ultrasonic welding for some components.
* A safe adhesive that uses recycled materials and does not contain phthalate esters is used for some components that cannot be joined by ultrasonic welding in tenor and bass recorders.
ISO9001 Standard Quality Management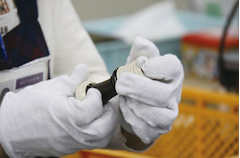 ISO9001 Standard Quality Management
The Yamaha quality management system conforms to the international ISO9001 standard and is certified by DNV (Det Norske Veritas), an international accredited certification body headquartered in Norway. The same quality management system applies to all Yamaha production facilities throughout the world, ensuring that every product shipped conforms to the highest quality standards.
Cotton Case Bags
The recorder cases are made from environmentally friendly natural cotton.


PA-systemen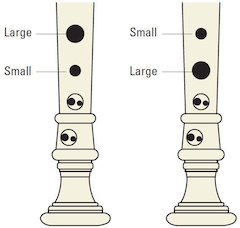 Yamaha offers a choice of either German (Left) or Baroque (Right) fingering systems on many models to accommodate local preferences and traditions.
Windway Shapes
There are two different windways.
- Straight WindwayEasy to play with a soft pure tone. This is ideal for beginners.
- Arched WindwayIt has a slight resistance when you play for better breath control which gives greater tonal expressiveness and projection.


20 & 30 Series (YRS-23/24/31/32B)
De blokfluiten uit de 20- en 30-serie zijn ontworpen om voor iedereen een perfecte start van het muziekonderwijs mogelijk te maken. Ze bieden de ideale luchtweerstand voor optimale controle over het geluid en beschikken over een precisie van de intonatie die men alleen op duurdere modellen zou verwachten. Hoewel de kunststof blokfluiten van andere fabrikanten misschien in uiterlijk overeenkomen, zijn de ABS-blokfluiten van Yamaha werkelijke onovertroffen instrumenten. De modellen zijn zowel beschikbaar met het Duitse als het barok-vingerzettingssysteem. De 20-serie, in het hele speelbereik makkelijk te bespelen, is in eerste instantie bedoeld voor beginners. De blokfluiten van de 30-serie, die over een gebogen luchtkanaal beschikken voor betere controle en klankexpressie via het blazen, zijn voor de meer gevorderde spelers.
Deze blokfluit is waarschijnlijk een van de populairste modellen ter wereld, makkelijk te bespelen en met een heldere warme klank. Ideaal voor gebruik op scholen.
YRS-31/32B: Its body has the same inner specifications as wooden models and features an arched windyway for expressive tone making it ideal for use in ensembles or for solo performances.
300 Series (YRS-301III/302BIII/311III/312BIII/313III/314BIII)
The 300 series offers a complete range of top quality recorders—from bass to sopranino. All these instruments deliver a rich body of sound, while providing the convenience of a durable, maintenance-free ABS resin construction. With their broad range of tonal expression and their superb playability, these recorders are fully competitive with more expensive wooden models. The 300 Series recorders come in a variety of styles, some offering simulated wood finishes.
YRS-301III/302BIII: The 300 series with their arched windways provide excellent playability and feature a sound that is surprisingly close to that of wooden recorders. And their intonation is impeccable.
YRS-311III/312BIII: The YRS-301Ⅲ and YRS-302BⅢ with a finish similar to Rosewood recorders.
YRS-313III/314BIII: The YRS-301Ⅲ and YRS-302BⅢ with a finish similar to Makassar Ebony recorders.