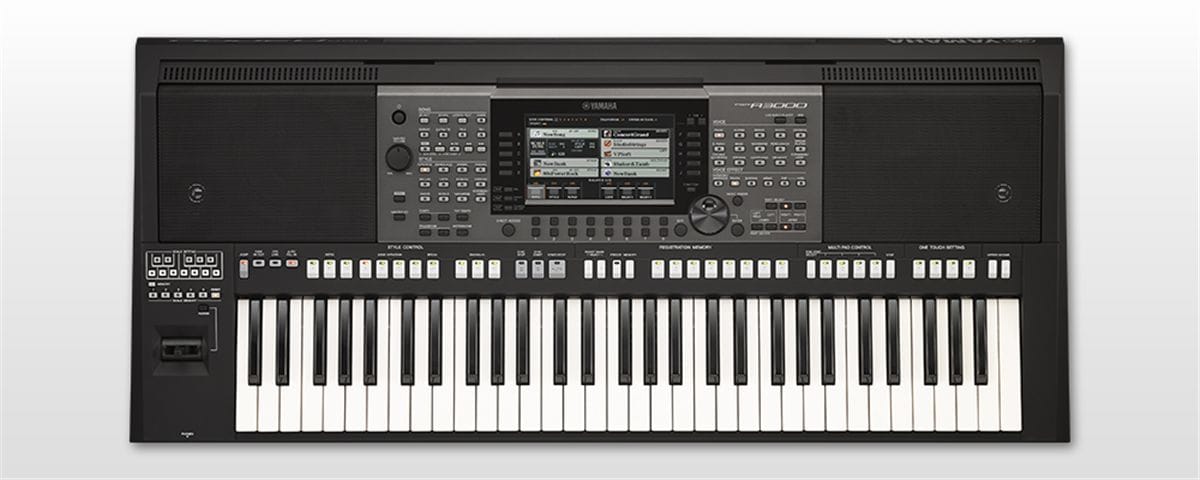 Het geluid dat u wilt, overal waar u het mee naartoe neemt
De geluiden van de wereld onder uw vingertoppen
997 voices, 58 drum-/SFX-kits en 480 XG-voices, met 171 oriëntaalse voices en 25 oriëntaalse kits.
107 Super Articulation-voices, waaronder oriëntaalse Super Articulation-voices.
400 presetstijlen, waaronder volledig nieuwe DJ-stijlen en oriëntaalse stijlen.
Toewijsbare joystick voor dynamischer livespel. Wijs parametercombinaties toe, zoals filter en stijltrack-demping.
De Scale-knoppen ondersteunen elk soort stemming.
Nieuwe Arpeggio-functie geeft u directe toegang tot een bibliotheek met frasen.
USB audio afspelen nu met de toegevoegde functies Time Stretch, Pitch Shift en Vocal Cancel.
Nieuw ontworpen geluidssysteem met nieuwe speakerbehuizing, nieuwe Master EQ- en Master Comp.-functie voor een krachtig geluid.
Verschillende effecten, waaronder Real Distortion en Real Reverb, kunnen op uw spel worden toegepast.
Drum Setup-functie in Style Creator voor het bewerken van de drumkit voor begeleidingsstijlen.
The colors and finishes shown may vary from those on the actual products.