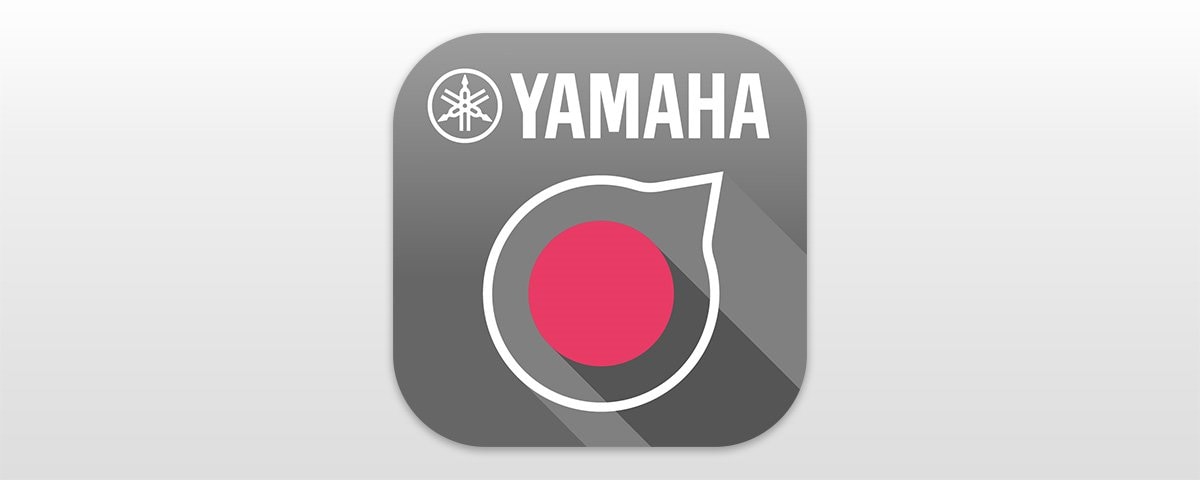 EAD10 - Rec'n'Share App Overview
Speel samen met de wereld!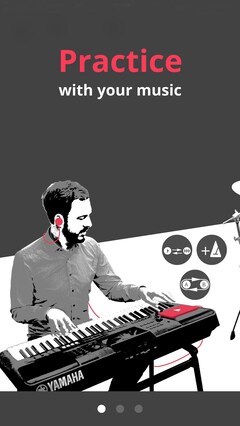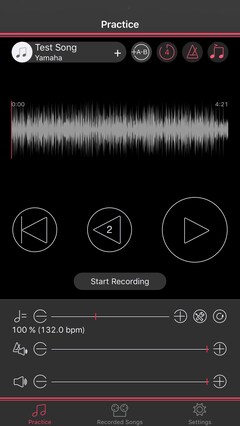 Kies een song uit uw muziekbibliotheek en met de tempodetectie van de app kunt u een klik toevoegen, het tempo wijzigen en secties selecteren om te herhalen. Het is oefenen op de perfecte manier.
Neem op, mix en bewerk multitrackaudio en video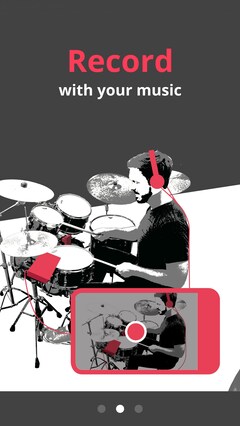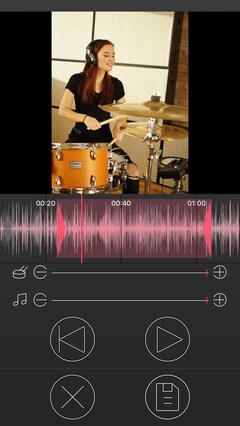 Sluit een compatibel Yamaha-instrument aan op uw smartphone/tablet (*1) om tegelijkertijd video op te nemen met de camera van uw telefoon, stereo digitale audio van uw Yamaha-product en stereobegeleidingstracks uit uw muziekbibliotheek (2*). Gebruik na het opnemen de bewerkingsfuncties van de app om de tracks bij te snijden en in balans te brengen.
Deel met de wereld!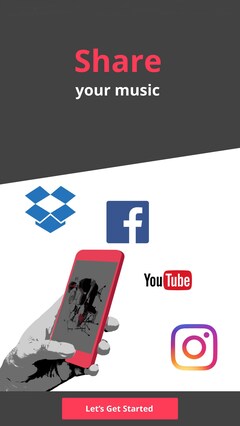 U kunt uw uitgewerkte uitvoeringen uploaden naar YouTube / Facebook / Dropbox / Instagram enz. (*3). Of u nu YouTube-covers uploadt of samenwerkt aan het opnemen van originele songs, met Rec'n'Share kunt u uw muziek delen met mensen over de hele wereld!
(*1) To use the app, you will need to connect your smart device to a compatible Yamaha digital instrument using a USB cable and Lightning USB adapter for iPhone / iPad or OTG cable for Android.
(*2) Het is ook mogelijk alleen uw spel op te nemen zonder begeleidingstracks.
(*3) De naar SNS geüploade gegevens zijn beperkt tot uw eigen originele songs, geluidsbronnen of die in licentie zijn genomen bij de juiste eigenaren.