Immerse Yourself in 3D Surround DTS:X™
Immerse Yourself in 3D Surround DTS:X™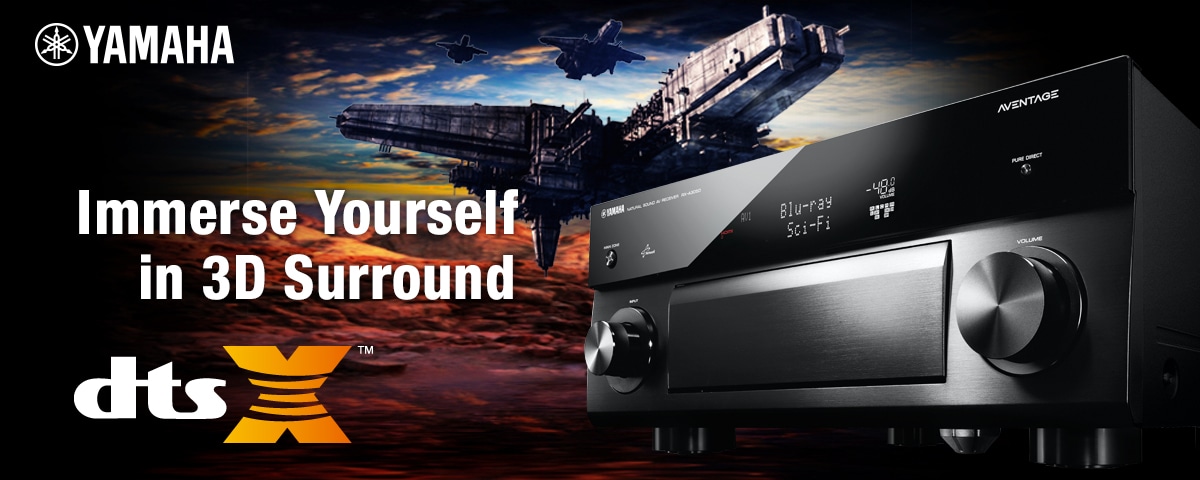 With DTS:X™, Sound Gets Real
In the real world, sound is all around us, moving freely in any direction. We are immersed in this natural, multi-dimensional sound experience as we go about our daily lives.
Simply put, DTS:X makes sound move around you like it would in real life - without requiring specific speakers or custom configurations. From the big screen to home theaters to the phone in your pocket, DTS:X makes sound real.
DTS:X is muiti-dimensional sound
DTS:X is the next generation audio codec from DTS that leverages object-based audio to enable new audio experiences in immersion and interactivity.
Technology Features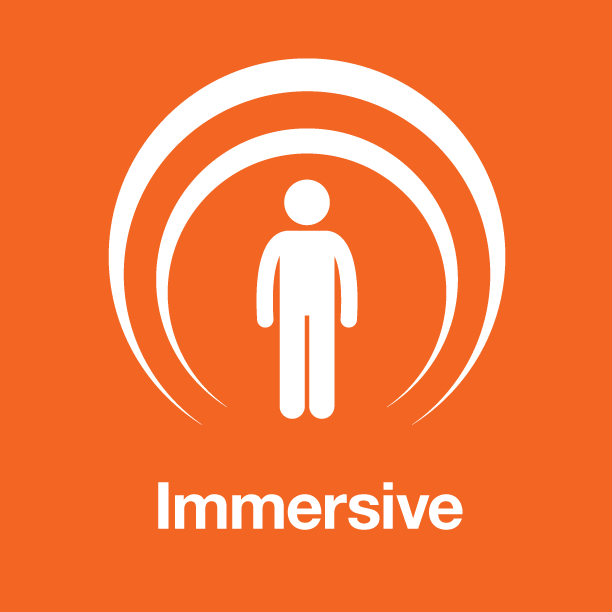 Immersive
DTS:X places sound where it would occur naturally in space, creating the most lifelike, multi-dimensional audio experience ever. Be prepared — this improved immersion and heightened realism makes horror movies scarier, comedies more laugh-out-loud, and car chase scenes even more intense.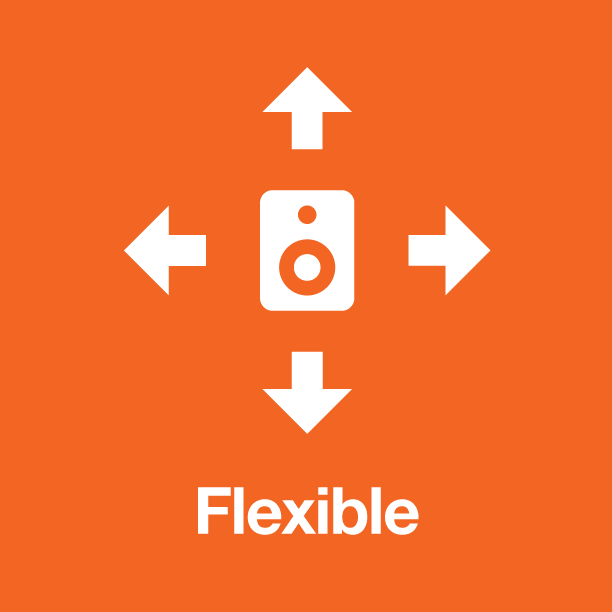 Flexible
We made sound move, so your speakers don't have to. Because DTS:X doesn't require any specific speaker layout, you can arrange your home theatre system however you want.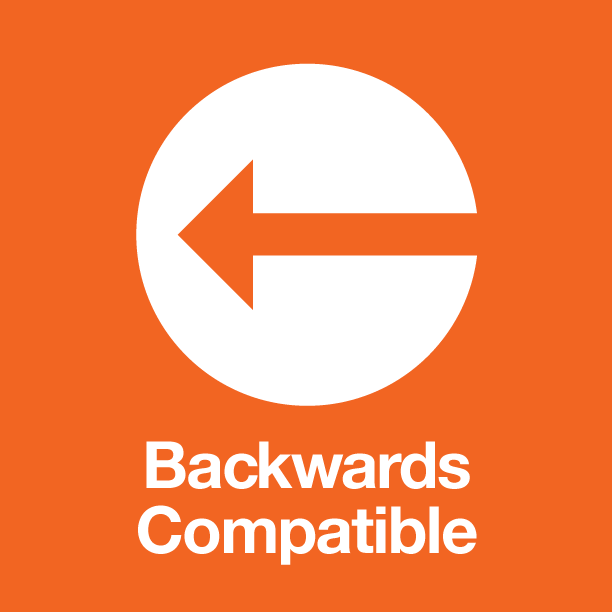 Backwards Compatible
Your movie collection gets a new lease on life! Rest assured that our celebrated catalog of DTS-HD Master Audio soundtracks are best heard with DTS:X. Take your favorite Blu-ray, DVD or digital movie to new heights.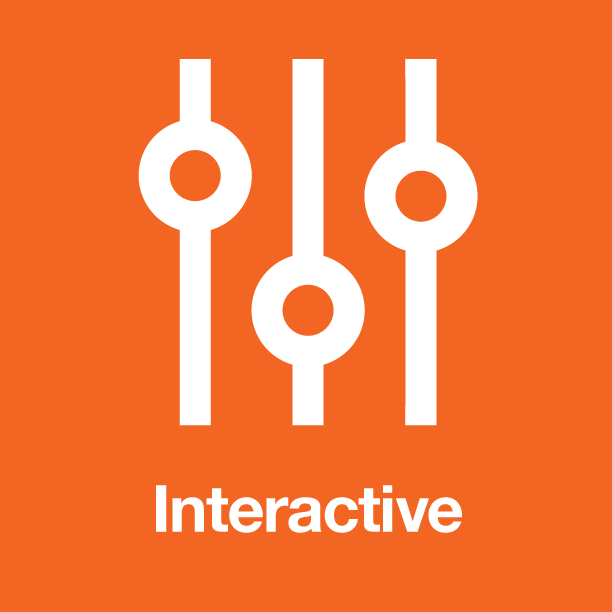 Interactive
You are in control of your listening experience. That hard-to-hear line in a movie can be improved at a touch — lift the dialogue out from the background sounds when you want clarity and experience a more personal entertainment experience.
Yamaha AV Receivers Support for Various Speaker Layout for DTS:X Playback
Yamaha provides multiple placement patterns for presence speakers (Front/Rear Height, Overhead).
If it is difficult to place ceiling speakers, you can place speakers in a more practical Front/Rear Height position. Any layout can work not only for DTS:X playback but also for CINEMA DSP processing.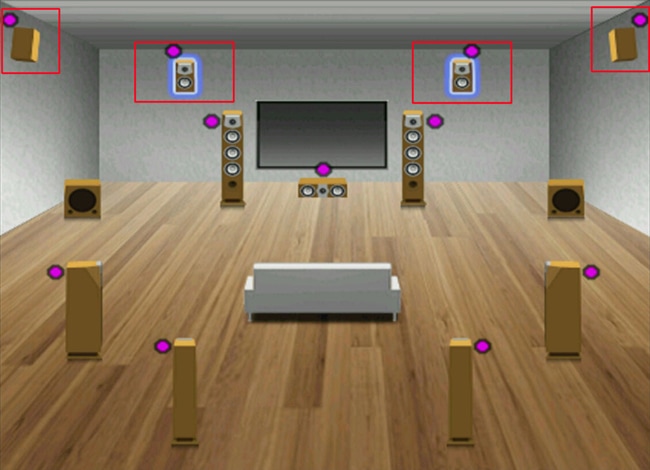 Front/Rear Height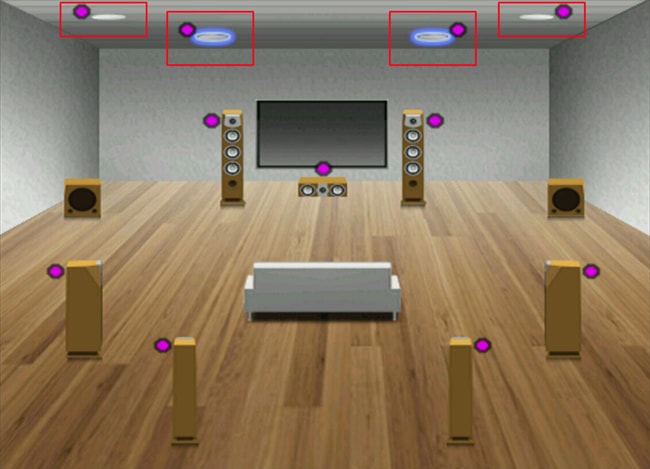 Overhead
YPAO: Ideal Acoustic Calibration Automatically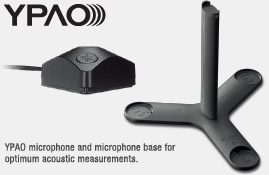 YPAO optimises the listening environment and fundamental high quality audio design, taking full advantage of the detailed spatial localisation capability of DTS:X. The upper models additionally features YPAO 3D to optimise the 3D sound field. YPAO analyses room acoustics and performs speaker angle measurements, then calibrates audio parameters to achieve the best sound at any of several listening positions. The height of the presence speakers is also measured, in order to create the best possible 3D sound field. YPAO 3D provides automatic sound parameter optimisation that maximises the 3D sound field effectiveness of CINEMA DSP HD3 as well as DTS:X. The combination of DTS:X and a Yamaha AV receiver will fill the room with multidimensional sound that makes you feel as if you are right in the middle of the story unfolding on the screen.
Immerse Yourself in 3D Surround DTS:X™