Introducing the new Tour Custom - 100% Maple & 100% Ear Candy.
We are proud to introduce the Tour Custom drum set, designed for today's actively working drummer looking for a versatile kit suitable for both recording and playing live.
The Tour Custom Drum sets are constructed with 100 percent Maple 6-ply shells using our proprietary staggered diagonal seam shell construction, building a thin drum shell that will start round and stay round. Other features include 2.3mm vintage inverse Dyna-Hoops that help focus the sound and keep the drums in tune longer, solid and durable hardware including one-point lug attachments on all shells to enhance the drum's sustain, and Remo US heads.
The series features five new beautiful 'Candy Inspired' Satin finishes: Butterscotch, Caramel, Candy Apple Red, Chocolate and Black Liquorice.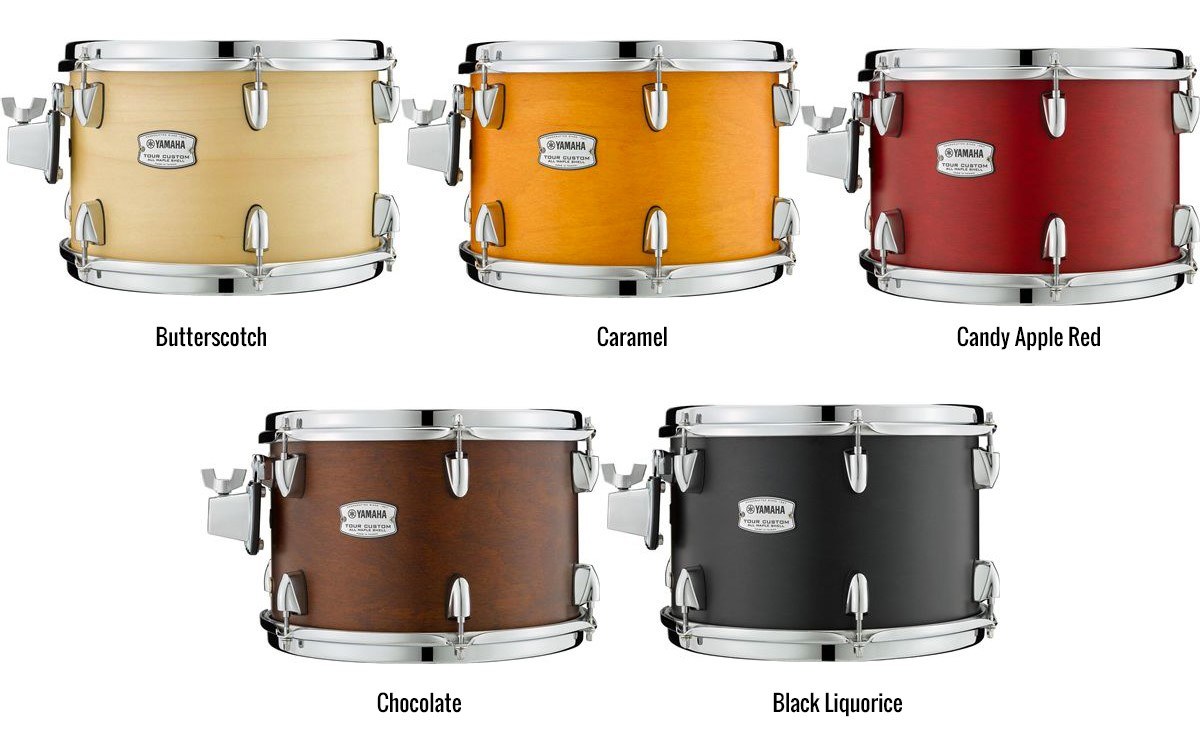 The World's largest tour and studio backline suppliers have depended on Yamaha Drums and Hardware for decades, inspiring the development of Yamaha Tour Custom, conceived from the DNA of our game-changing and award winning Absolute series.
Designed with close consultation by Yamaha's world-wide artist family, the Tour Custom features a reduced inner ply-thicknesses of 0.8mm each to bring the total shell thickness to 5.6mm, the thinnest maple drum kit shell we have ever produced whilst still retaining the strength and durability we are renowned for.
Witness the Tour Custom in action with award winning Latin & Jazz drummer Dafnis Prieto / Dafnison Music...