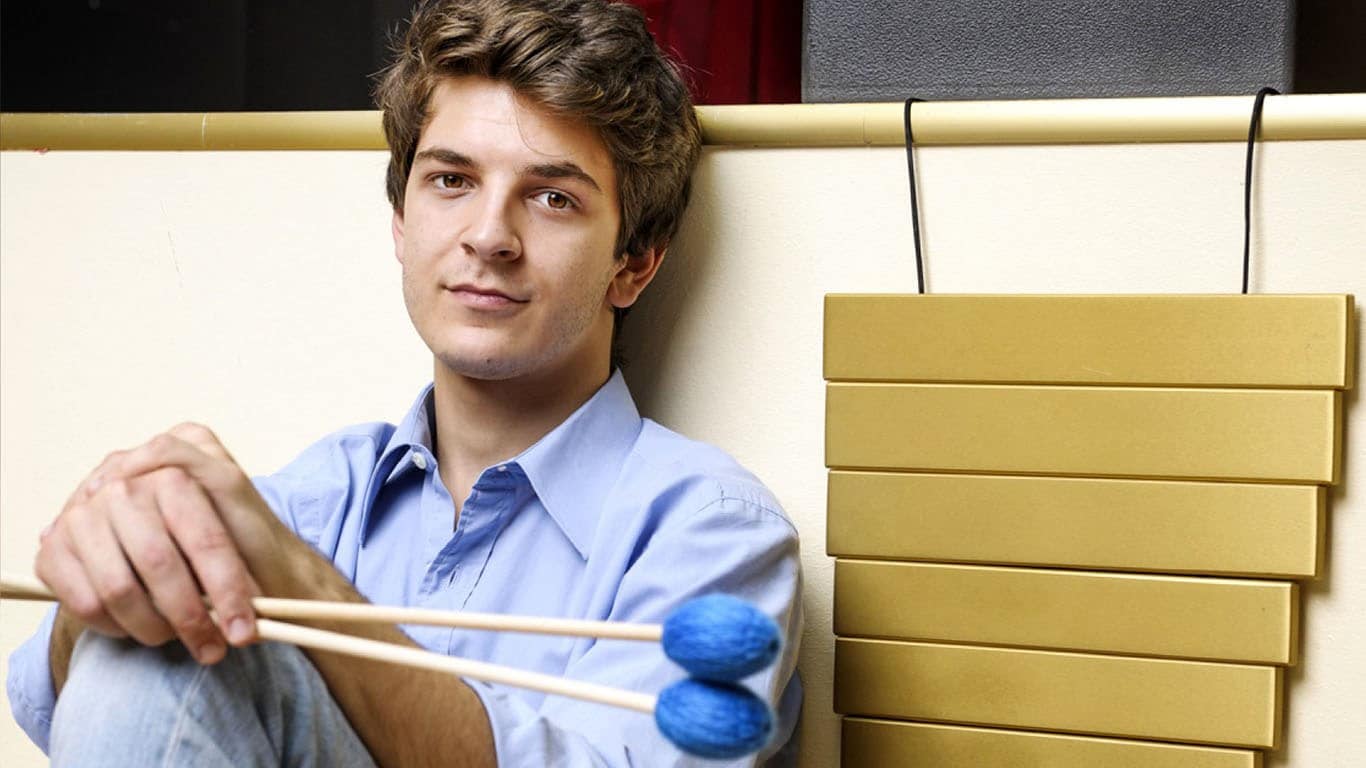 With a network of Artist Centres and Ateliers around the world, Yamaha works with leading players to support their performances and develop instrument designs and new ideas for the benefit of all musicians. Yamaha Artists share with us a passion for inspiring the next generation of players, and a belief that everybody should be encouraged to nurture their talent, connect with others and tell their stories through music.
Get to know percussion player and Yamaha Artist Lucas Dorado
Statement about your relationship with Yamaha or your instrument.
The YV-3710(M) has the professional features I need for playing every day. It accurately reflects my intended sound in every musical situation. What fascinates me most about the instrument is the combination of clear projection and the full, warm Yamaha sound. 
How does the instrument help you with your daily musical challenges?
The YV-3710(M) motivates me every day to pursue my passion as a musician. I can play this instrument without any "technical" concerns and let my ideas flow. These are then reproduced by my vibraphone in a completely clear and, at the same time, warm tone. Just as I imagine it. The instrument therefore makes playing easier for me on a daily basis and, at the same time, motivates me to continue creating.
How would you describe your instrument?
Clear projection and warm tone. Two qualities that no other vibraphone brand has yet been able to demonstrate in this balanced way. Yamaha does.
Who was your most influential teacher and is there any advice that you still follow?
I had three equally influential teachers: My father, Carlos Dorado, who introduced me to the world of music and still accompanies me in the "Duo Dorado." My first vibraphone teacher, Richard Lepetit, who recognized my ambition and encouraged me at an early age, preparing me for my musical journey. And my teacher, David Friedman, who showed me the intricacies of the instrument and has been a musical mentor ever since.
I still like to follow a piece of advice from my father: "Only play if you have something to tell."
What advice do you have for young musicians?
What I learned from David Friedman, and still like to do, is to compose pieces to work on the technical aspects of the instrument. For example, if you have trouble playing octaves, you just compose a short piece where the melody is played only in octaves. So you're always making music you like and learning incredibly fast at the same time. Sometimes I don't even realize that I'm practicing!
About Lucas Dorado
Lucas Dorado is a Freelancer, Composer and Bandleader.
He plays YV-3710M.