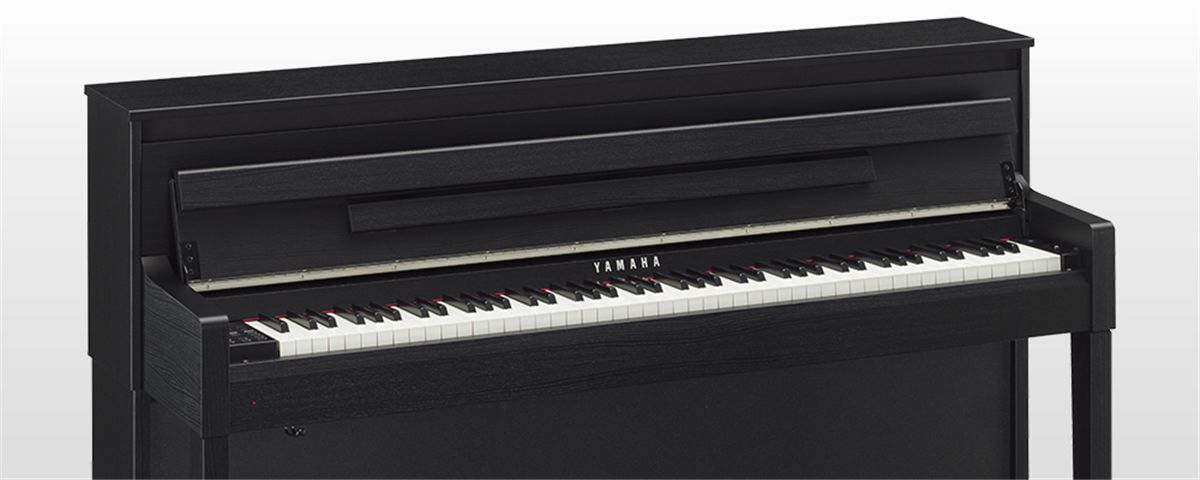 Uitmuntend geluid en bespeelbaarheid in een klassiek staande piano-uitvoering. Simpelweg, de beste Clavinova CLP ooit.
Piano voicing sampled from Yamaha CFX and Bösendorfer Imperial grand pianos
Virtual Resonance Modeling (VRM)
256-noten polyfonie
Natural Wood X-klavier (NWX) met toetsbeleg van synthetisch ivoor en echappement
Toetscontragewichten
88 toetsen, gewogen, gegradueerde hameractie
Demperpedaal met vleugelrespons
Acoustic Optimizer
Intelligent Acoustic Control
303 lessongs
Stereophonic Optimizer
3-weg luidsprekersysteem
3-weg luidspreker met bassreflex technologie
Ritmes
Folding key cover
The colors and finishes shown may vary from those on the actual products.